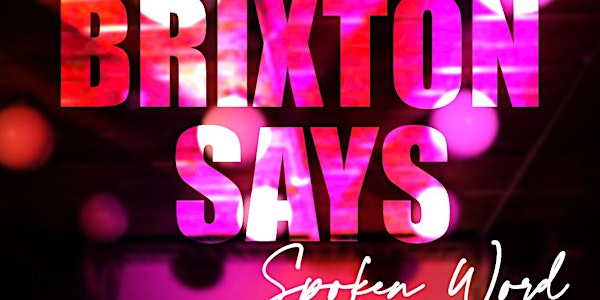 Location
Brixton Studio
9 Brighton Terrace
London
SW9 8DJ
United Kingdom
Brixton Says- Poetry and Vibes :)
About this event
Brixton Says is a poetry event held at Brixton's Sohohouse members club. Every second Tuesday of the month we bring some of the best talent from the UK poetry and spoken word scene to excite, inspire and entertain our audiences. Each month there are headliners and a limited number of open mic slots available.
Headliners are paid have 15/20 minutes where they can show their range and full level of artistry.
Open mic slots are 1 poem each! We welcome all level of experience and our audiences are so warm and receptive so everyone feels comfortable! To sign up for open mic we have a first come, first serve basis so be an early bird and you'll catch a slot!
SohoHouse will give you that luxury, exclusive vibe that is so unique to them as well as offering drinks and yummy food!
Hosted by the fun-loving Memo Brown, who can be contacted via Instagram @b.memo.brown , you will be guided through the night and kept clicking whenever you hear something you like!
If you have any questions then please do DM us @brixtonsays and we can't wait to see you soon!