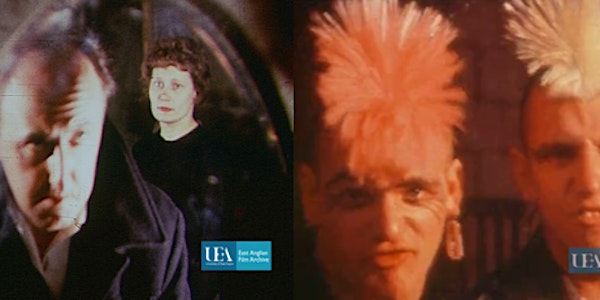 British Women Amateur Filmmakers - Free Screening @ Cinema City (Screen 3)
Location
Cinema City
Norwich
NR2 4AD
United Kingdom
Description
The Women Amateur Filmmakers in Britain collection contains over 100 films by women amateur filmmakers produced between the 1920s and 1980s that have been uncovered and digitised by the East Anglian Film Archive (EAFA), part of the University of East Anglia.
These films illustrate the different ways in which women amateur filmmakers worked during the last century. Previously assumed to play a secondary or incidental role in amateur film productions, the research undertaken at EAFA during the cataloguing and digitisation of this collection demonstrates a more complex and varied range of production practices. These films were made by lone filmmakers, cine club teams, husband and wife partnerships, young women, students and children.
The free screening at Cinema City, Norwich, showcases a variety of films from the collection which cover a wide range of genres (including animation, comedy and drama) from filmmakers including Sheila Graber and Mollie Butler.
The screening will be introduced by Dr Keith Johnston (University of East Anglia).
This event is hosted in conjunction with:
'Women Amateur Filmmakers in Britain'
Web: facebook.com/femaleamateurfilmmakers
Twitter: @EAFAAmateurFilm

'The Eastmancolor Revolution and British Cinema, 1955-1985'
Web: eastmancolor.info
and ACNS - BAFTTS British Women Amateur Filmmakers & Colour Films Symposium

Web: http://bit.ly/2EDQVH7