Description
This meeting aims to provide the audience with helpful information and useful business insight, and to create a network for entrepreneurs to encourage more British-Polish Business ventures.
Main theme of this event is using technology in the business, that help to seal deals with your prospects more effectively. Our invited experts will talk about CRM systems, business apps, automated marketing and more. There will also be case studies session from entrepreneurs. We'll learn how they started out in business, and what lessons they've learnt from their experiences.
As well as presenting practical business information, the business mixer will also offer each participant the chance to get to introduce themselves to everyone else, to get to know other entrepreneurs and to swap business cards with each another. The informal part of the meetings starts with speed-networking, where participants have 30 seconds to talk about their business. Informal talks continue over a glass of wine.
This event is open to all PBlink members and their guests. We also invite non-members to join us in April.
Event will be hosted in NatWest Bank in the vibrant business hub of Liverpool Street in London.
---
Partners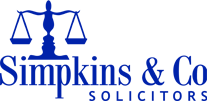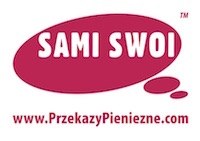 ---
Business Mixer Agenda:
17.00 Registration
17:20 Official welcoming and opening, Michael Dembinski, BPCC
17:25 Polish Business Link role in supporting entrepreneurs in the UK, Bartlomiej Kowalczyk
17:30 What is CRM and why should you care? Pawel Arciszewski, Atheris Limited
17:50 Why SME should embrace mobile Apps? Siraj Sayed, Director of Jeeeni Ltd
18:15 A good Pitch deck, Taz Hossain, Avouch Capital LLP
18:45 Case Studies
- Kamil Wladczynski, Prestige Financial Advisers
- Erick Bulatowicz, Gravity 8 - Wearable technology
19:00 Closing Remarks, Nick Howe, NatWest Business Banking
19:15 Speed Networking: 30 seconds to introduce your business
19:45 Informal networking, one-to-one discussions with experts
21:00 Close
Photos from Past Events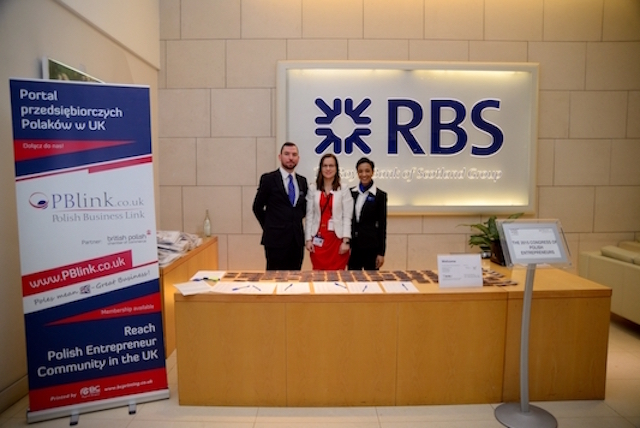 II Congress of Polish Entrepreneurs in the UK, October 2015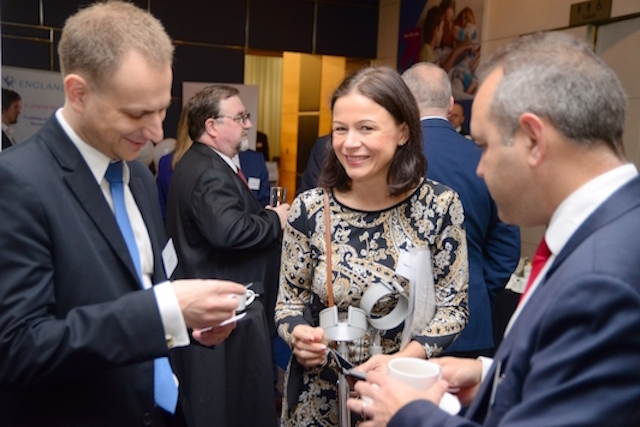 II Congress of Polish Entrepreneurs in the UK, Networking Session, October 2015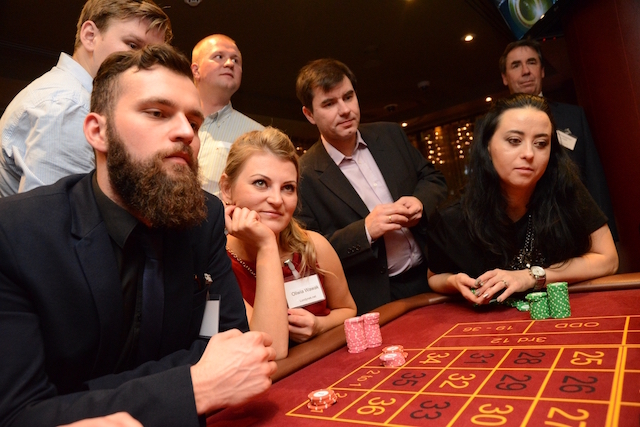 Christmas Networking at the Casino, December 2015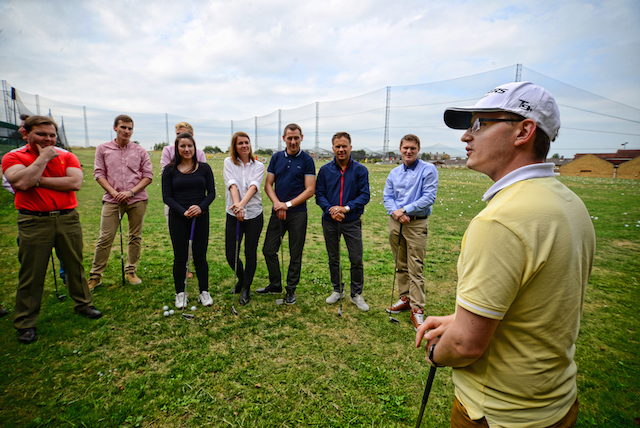 Golf Networking, London, August 2015

---
Guest Speakers Profiles:
Michael Dembinski, BPCC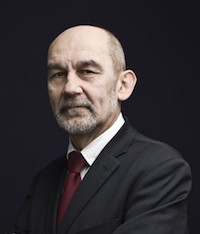 Michael Dembinski was born in London in 1957. He studied at Warwick University and The City University, and worked at the Confederation of British Industry - for nine years as editor of CBI News - the monthly magazine of the employers' organisation. Michael moved to Poland with his family in 1997 to take up the job of communications director of Polska Telewizja Kablowa - now part of UPC Polska, then worked as managing director of Trader.Com Polska - now a part of Agora SA. He has worked with the British Polish Chamber of Commerce since 2002.
Bartlomiej Kowalczyk, Polish Business Link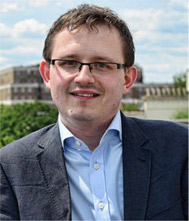 Entrepreneur, marketer, professional media planner, event manager. Passionate about, and consistently exceeding at enabling and nurturing business connections that lead to professional growth and development of companies and organisations. Bartek's PBLink and its' operations have had a significant impact on the Polish-British business connections that lead to new business opportunities.

Pawel Arciszewski, Atheris Limited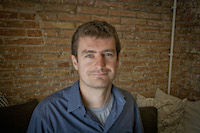 Pawel is a CRM Consultant and a technical architect. He has long-term experience in multiple CRM implementations for companies in industries ranging from publishing, healthcare, energy, distribution, production, to real estate and charity. He has strong technical background backed up by multiple Microsoft certifications. Pawel is a solution oriented specialist, always ready for new challenges.
Siraj Sayed, Director of Jeeeni Ltd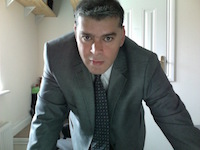 Graduated with a BSc. from University College Swansea, Wales in Electronics Engineering. Since then I have been working in IT for 25 years, predominantly in the Military sector. Worked for a number of blue chip companies including: Northrop Grumman, Lloyds Bank, ASCOM, South African Telecoms, Clearstream and National Air Traffic. My IT Consultancy work has taken me to over 30 countries. Started Jeeeni in late 2013.
Kamil Wladczynski, Prestige Financial Advisers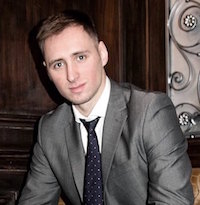 Kamil started his career as an insurance adviser in 2010. In his profession he focuses on treating customers fairly by putting their well-being on the pedestal. He has a deep knowledge and understanding of insurance products, procedures and processes. This gives his clients that comprise both individuals, as well as businesses, a firm reassurance of receiving professional and comprehensive advice, which in turn, encourages positive customer outcomes. He holds a BA degree in Politics with Economics from Goldsmiths College, University of London and is CeMAP 2 qualified. His passions are taekwondo and Formula One.
Taz Hossain, Avouch Capital LLP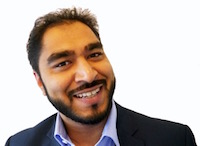 Taz is a highly experienced serial Entrepreneur with a 2 decade track record of structuring and building businesses ready for high growth. Working with Business Angels Finance International and funding partners he provides innovative funding solutions for business growth. He Is a hands on CEO, Advisor to boards and a trusted NED. Taz has a deep sector knowledge of FMCG, eCommerce, Multi-Channel retailing, Bricks and Mortar, Product Development and full Digital Arc (Product and technology since 1999). He creates value through special projects, Turnaround and financial trouble shooting.
Erick Bulatowicz, Gravity 8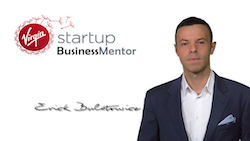 Technology Entrepreneur and Inventor. Founder and CEO of GRAVITY8, Erick is a technology entrepreneur, inventor, book author, and Virgin Business Mentor. Passionate about technology and innovation, Erick has a mind for solving and explaining complex problems. From a young age, he was eager to learn about the ways that the world was improving and to play an active role in those improvements, soaking in all of the technology-related knowledge and information that he could get his hands on. He is a believer in the strength of science, and he is confident that technology will continue to develop and help people around the world for many years to come. More than anything, Erick wants to be at the forefront of this development, doing what he can to contribute and guiding others to do their best as well. As a Virgin Business Mentor, Erick collaborates with fresh start-ups, directing their energy and their motivation toward productivity. He encourages young entrepreneurs to create things that are unique and that can be used in daily life. Erick is in the middle of things when it comes to technology, inventing both hardware and software. His understanding of trends and developments in the tech sector is deep, and he enjoys sharing that understanding with others, especially as the host of Techpreneur TV.
Blog: http://erickbulatowicz.com/