The British Car Club of Delaware's Annual Fall Car Show September 11, 2021, at Friends of Bellanca Airport Museum
About this event
After a year's posponement the British Car Club of Delaware's Annual Fall Car Show is scheduled for September 11, 2021. We look forward to seeing you and admiring your beautiful car. You, like our club members, enjoy talking about our automobiles, what it took to put it into its current condition and what you have planned to make it better. Our British cars has always been about the journey not necessarily the destination.
Held at the "Friends of Bellanca Airport Museum" you'll find the venue has many features to offer. Bellanca Airport is prominate and easy to find. There is plenty of open parking for our British cars. The museum offers easily accessable conveniences and a look back into Delaware and our nation's aviation history.
Giuseppe Mario Bellanca, for whom the Bellanca Airfield is named, immigrated from Italy in 1911 continuing his passion for aircraft design here in the United States. His recognizable aircraft achieved numerous endurance and efficiency records.
Please plan on joining us, showing off your car and talking a bit of "Brit."
We're looking forward to seeing you!
Thank You,
British Car Club of Delaware's Fall Car Show Committee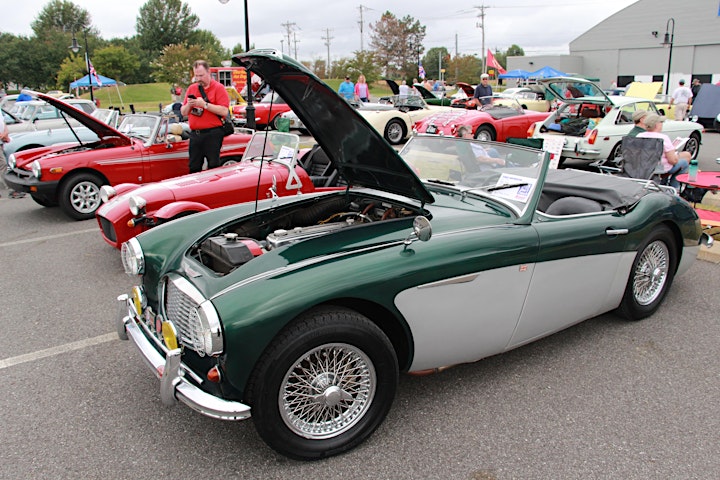 Organizer of British Car Club of Delaware, Inc. Annual Fall Car Show
The British Car Club of Delaware, Inc., fall car show is open to all British and all yearsBritish automobiles and motorcycles. Held annually, usually September, the car show attracts British car owners from New Jerseym, Delaware, Pennsylvania, Maryland and Virgina.
It is held at the Friends of Bellanca Airport in New Castle, DE.