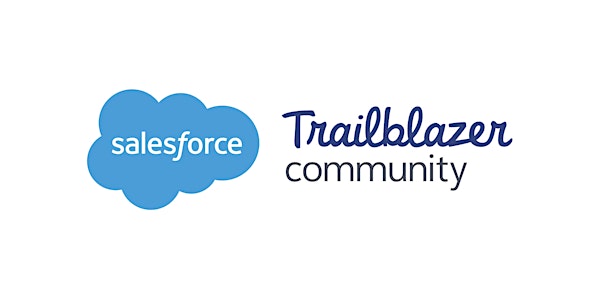 Brisbane Not-for-profit Salesforce Hackathon
When and where
Location
79 McLachlan Street 79 McLachlan Street Fortitude Valley, QLD 4006 Australia
Description
Join us for a weekend of friendly competition, exploring Salesforce solutions for Not-for-profits in a fun and supported environment!
The Brisbane Salesforce Community is giving back to local Not-for-profit organisations by bringing together Salesforce pros to help solve business problems and boost your Salesforce use.

Teams of admins & developers will be assigned to not-for-profit organisations to scope, build and present technology solutions based on the Salesforce platform. We encourage experienced and newbie participants alike to sign up. Our panel of expert judges will review each solution, and the winning team will be awarded with awesome prizes! We'll also have lots of Salesforce swag to give away to all participants who come along.

Not-for-profits can benefit by seeing tangible examples of how they could use technology to solve some of their business problems, and being introduced to a community of willing and able Salesforce experts that can help them achieve their goals.

Not-for-profit Organisations:
Do you need help with solving a business problem with technology? You don't have to be an existing Salesforce customer to benefit from this; but if you are, that's great! To find out more, or sign up your organisation, register today! (ps. did you know that Salesforce provide 10 free licenses to eligible Not-for-profit organisations through the Power of Us program?)
Thank you NFP Organisations, we have reached our limit of registrations! If you'd still like to participate, there are Participant spaces available to join a team and hack with us.

Participants:
Are you a Salesforce admin or developer - or one of the growing cohort of "adminelopers"? Keen to give back to the local community and get some great hands-on experience, with guidance from some Salesforce veterans? Register today!

Agenda:
Saturday 4th August
9am - event kickoff, introductions, team formation, Not-for-profit organisation problem statements & selection
10am onwards: working from our venue with support from roaming experts, or in your own offsite location


Sunday 5th August
9am - progress checkpoint, presentation preparation
10am onwards: working from our venue with support from roaming experts, or in your own offsite location

3:30pm: presentations & judges deliberation
4:30pm: winners announced & prizes awarded