About this Event
INTERNATIONAL WOMEN'S DAY 2020
FUND RAISING EVENT with all proceeds to
Blue HOPE (Supporting the Mental Health of Police) and
Bravehearts (To prevent Child Sexual Assault in our society)
Banquet Luncheon, Champagne, Superb Entertainment, Raffles & Auctions
Key Note Speaker: Queensland Police Commissioner Katarina Carroll APM
(A trailblazer for women in the male-dominated police and fire services and who also lead Queensland's security efforts at the 2014 Brisbane G20 summit)
Katarina Carroll APM was sworn in as the 20th Commissioner of the Queensland Police Service (QPS) on 8 July 2019.
Commissioner Carroll is the Chair of the QPS Board of Management and currently the Chair of the Public Safety
Business Agency (PSBA) Board of Management, the support agency for public safety agencies.
During her policing career, which began in 1983, Commissioner Carroll worked in various roles including time in Criminal Investigation Branches, a Commission of Inquiry, the Joint Crime Task Force, and the covert unit. Such was the respect held for Commissioner Carroll, she was requested to be a member of the Queensland University of Technology School of Justice Advisory Panel. In 2012 she was made the Operations Commander for G20 planning in what is still Australia's largest peacetime security operation.
In December 2014, the then Assistant Commissioner Carroll was hand-picked by the government of the day to lead the newly formed Queensland Fire and Emergency Services (QFES). As a transformational leader, Commissioner Carroll influenced the sector through her involvement as the Vice President on the Board of the Australasian Fire Authorities Council (AFAC) and a member of the AFAC Commissioners and Chief Officers Strategic Committee (CCOSC).
Guest Speaker: Hetty Johnston AM
Founder of Bravehearts a born lobbyist who has succeeded in highlighting the crime of sexual assault to media, families, schools and the general community nationally and internationally.
Hetty is the creator of national awareness campaign White Balloon Day, Sexual Assault Disclosure Scheme (SADS), Ditto's Keep Safe Adventure Show and author of an autobiography, In the Best Interests of the Child (2004).Hetty has been a contributing author to various books including, Crime on my Mind, and Women on Top.
Hetty has been recognised for her outstanding contributions to child protection with numerous awards and nominations over her career since 1997.
Hetty is the recipient of two Australian Lawyers Alliance Civil Justice Awards (2003, 2004).
Hetty is a much sought after speaker at Local, State, Federal and International levels including the International Virtual Global Taskforce Conference hosted by the Australian Federal Police in Sydney 2010.
She is consistently sought after by media for commentary on issues pertaining to child protection and has been the subject of personal profiles in many print media, talkback radio and television documentaries such as Australian Story.
Hetty works with government and non-government agencies on legislative reform, submissions, lobbying and research to improve child protection and political accountability in Australia.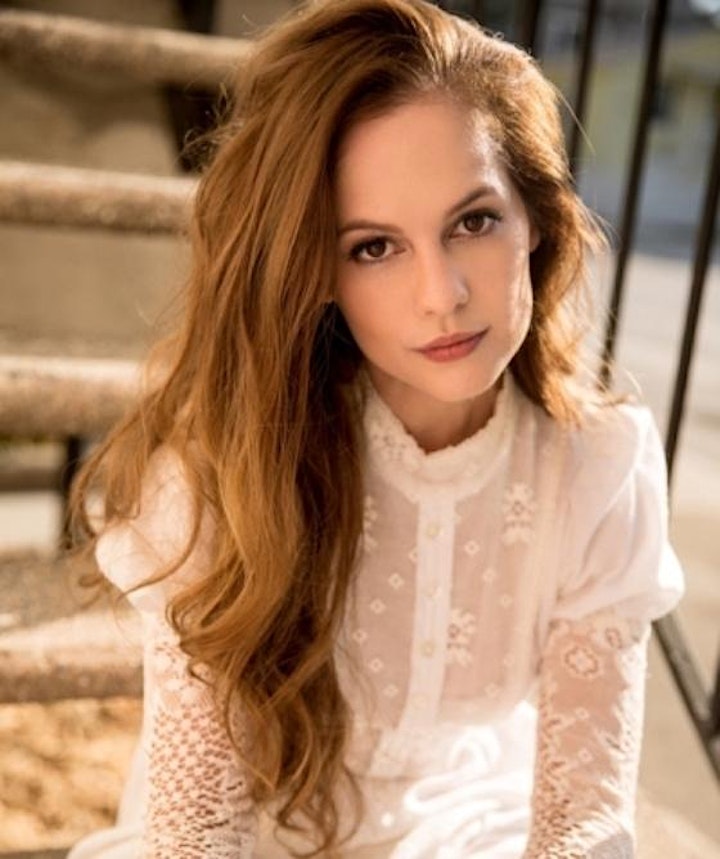 MELANIE ZANETTI
Melanie Zanetti is an award-winning actor, voice over artist and acting coach who has worked consistently for over a decade in film, TV and theatre, both in Australia and internationally. You can hear her as the voice of Chilli Heeler (mum) in the much-loved ABC cartoon Bluey. In 2019 Melanie filmed roles in the Paramount feature Monster Problems, Foxtel and Sky UK series The End and was the lead in the romance novel turned film Gabriel's Inferno. In 2018, She played a role in the first Australian Netflix Original Series Tidelands and was part of the regular cast of the children's TV series The Bureau of Magical Things. Melanie is passionate about teaching acting and seeing the development of not only a student's creative talents but also their personal development though the craft of acting. She grew up in Brisbane as one of six children and is incredibly close to her mother and sisters and so many other wonderfully supportive brilliant women in her life.
FOR MORE INFORMATION ON THE EVENT CONTACT CARRIE ON 0429467870