Learn how to move through the credentialing process and ethical dilemmas in coaching!
About this event
Learn how to move through ethical dilemmas and the credentialing process in coaching. Learn what different credentials mean and the challenges of navigating those nuances.
The ICF Ethics and Coach Credentialing Dialogue will discuss and create space for Q&A. Please bring all of your questions about ethics and credentials.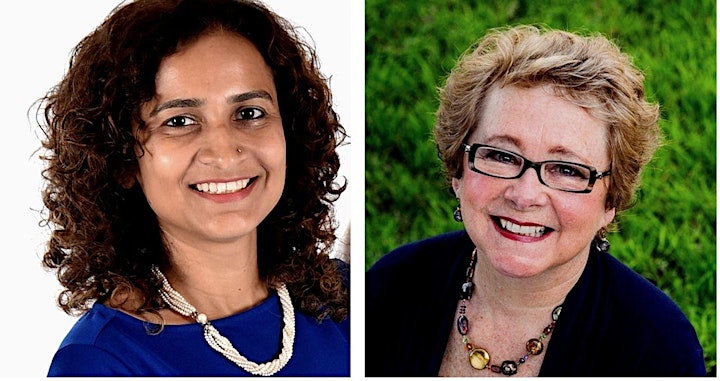 About Our Speakers
Rashmi Dixit, MS, PCC-ICF, has worked as a coach, coach trainer and coach mentor for several years. She has a Master's degree in Microbiology and was a part of Colgate Palmolive's global technology centre and supply chain for the first 9 years of her career. She has consulted as a change maker to design some of the most detailed strategies to bring about cultural shifts for leaders in organisations like Nike, Alfalaval, Schneider Electric, Aon Hewitt and many more.
She has been part of social consciousness projects, involving Tribal women's leadership at Initiatives of Change and she instituted the Dhruvatara project, which was to connect children to nature. She is currently a coach faculty and mentor at Leadership That Works, a VP Education Mastery at ICF Oregon, and is on the Social Justice Committee for ICF Global. Rashmi has spoken on topics of decolonisation, white supremacy, culture, diversity and inclusion in several global forums.
Sheri Boone is a Master Certified Coach through the International Coach Federation, a trainer, mentor and supervisor. She is a co-author of Pause: 52 Ways to Shift Any Outcome in Less Than a Minute, a book and card deck of practical mindfulness practices for leaders, and the co-creator of the Deeper Conversations Coaching Program and Mentor Coach Certification.
Coaching for 20+ years, she served for 6 years as the Director of Training and Supervised Coach for the International Coach Academy and currently serves as Director of Training for the Center for Executive Coaching. In her private practice, as the owner of MCC Mentor Coach, she has successfully mentored many coaches to their MCC credential. Sheri's passion is guiding and mentoring coaches through certification and credentialing.
Sheri holds a B.A. in Social Science/Psychology from Marylhurst University. She received her MCC credential from the International Coach Federation in 2004, her Board Certified Coach certificate in 2011, and is a Master Certified Inspired Learning Facilitator.
Cost: FREE
If you are not able to attend the live webinar, a recording will be available for registered participants after the session.
Questions? Contact Rashmi Dixit, ICF Oregon Director of Education at Education@icforegon.org
Organizer of Bringing Understanding of Ethics and Clarity on Credentialing
We are a collaborative, caring, and inclusive community of professional ICF coaches in Oregon.
We empower our members to learn, build connections, and develop themselves to have a positive impact on their communities.
We are guided by the following values:
INTEGRITY. We uphold the highest standards for our profession and follow the International Coaching Federation's ethical guidelines to best serve our clients.
BELONGING AND INTENTIONALITY. We strive to be intentional and value the diversity and richness of all members. Everyone is welcome and belongs here.
COLLABORATION. We value the social connection and community-building that occurs through collaborative partnership and co-created achievement. No one knows it all, but together we know a lot.