Bringing the Goddess Down to Earth

Thursday, April 11, 2013 from 6:30 PM to 9:00 PM (EDT)
Event Details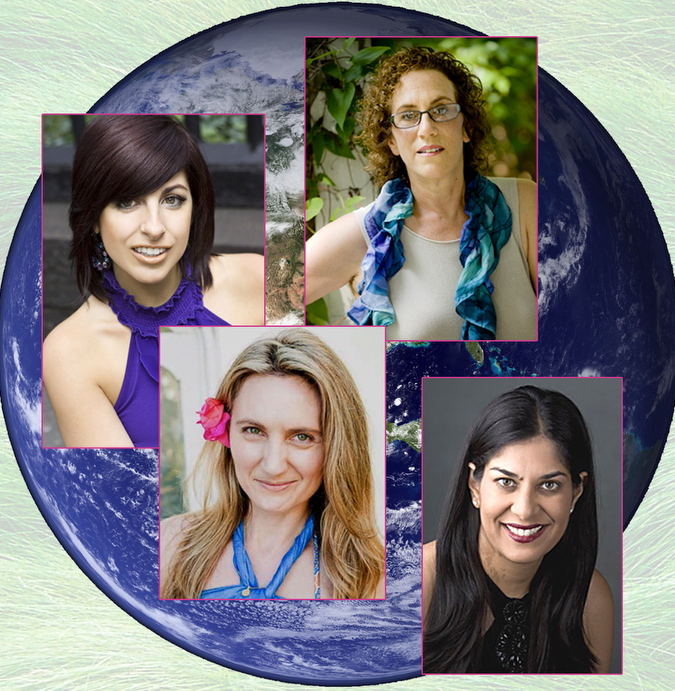 Bringing the Goddess Down to Earth
There has been a lot of talk about the Return of the Goddess lately.  You may be wondering "What does that really mean?",  and "How does that apply to me personally as a woman?"
Urban Goddess is delighted to open up a dialogue exploring how we apply the divine feminine in our day to day life, and share with you the stories of a few women who are helping to make the Goddess more accessible through their down to earth approach.
Join us for a screening of the short film "Goddess on Earth", by artist Lisa Levart, followed by a panel discussion featuring 4 women who are "keeping it real" by using their unique talents, and inspiring vision, to manifest the divine feminine for real women, living in the real world everyday.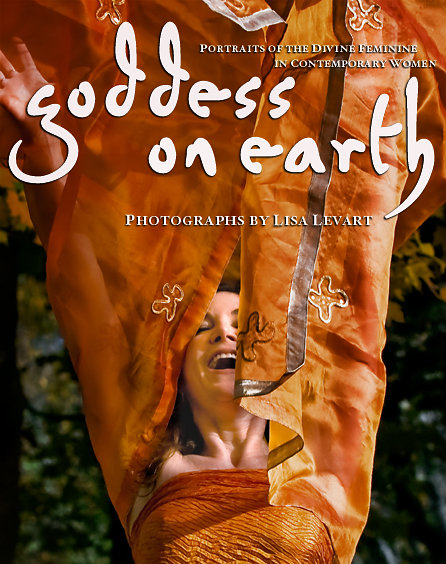 Lisa's portraits of contemporary women embodying the Goddess of their choice are striking in how they convey the message that the Goddess is within every woman, in every moment, from the most mundane to the most elevated and ecstatic.  I personally find this film deeply moving and look forward to sharing it with a wider community of women.
Following the short film screening there will be a lively presentation and discussion. 
Featuring
Lisa Levart:  Photographer, author of
Goddess on Earth- Portraits of the Divine Feminine
. Inspired by the stories of goddesses throughout human history, Lisa Levart set out twelve years ago to explore and capture how everyday women are inspired to heal, thrive and embrace their own personal power through their connections with sacred myths
. goddessonearth.com
Suparna Bhasin, founder of She Creates Change, an organization devoted to helping women claim their calling, and make a meaningful contribution to the world. 
Leora Eduit, creator of
Goddess On the Go
, a day long event which reconnects women to their essential needs, so they can experience life with a full "tank" of gratitude and glow.
goddess-onthego.com
Amanda Young- founder of
Urban Goddess
, and creator of the 12 week Goddess Immersion Program.  Helping women to embody the divine within through the use of Goddess archetypes and embodiment exercises.  
www.urbangoddessretreats.com
Come eat chocolate, get in touch with your own inner goddess, and join the conversation with us!
When you join this group, you´re in for a life-changing experience. From the first time I went to the meeting to this day, my life has changed so much, in wonderful, even magical ways. I can´t say enough how much I enjoy being part of the Urban Goddess circle and how happy I am to have found the women I met there. The ladies are amazing and Amanda guides us with much grace and wisdom. I definetly recommend this group." - Simone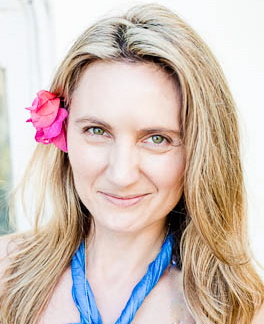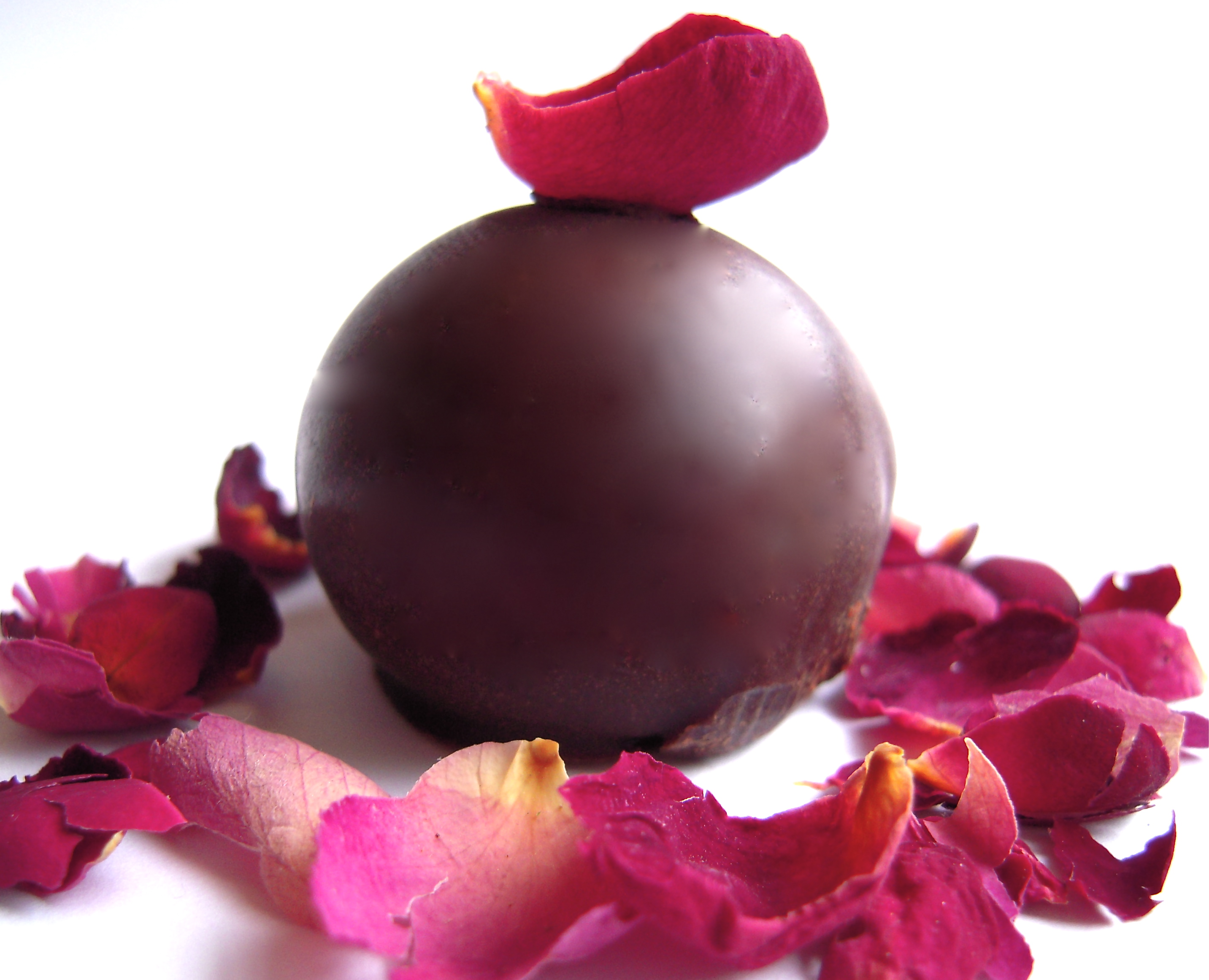 Amanda has been changing lives, and challenging the status quo with her company Urban Goddess for over 6 years.  She started out as a nutritionist who couldn't accept simply revolutionizing her clients diets, but got excited by revolutionizing their whole lives.  Clients not only lost weight, and felt healthier but they got the "Goddess Glow" by transforming their relationships, their careers, and their whole life vision. 
In 2006 she led her first Urban Goddess Workshop in New York where she recognized her true life passion; to bring women together and help liberate their inner Goddess.   Amanda has led Goddess workshops and retreats which have explored  ancient Goddess archetypes and mythologies and how they apply to the modern woman in locations such as Costa Rica, Big Sur, Malibu, and her home town of New York City.
In 2007 Amanda created Urban Goddess Chocolate, as a companion product to her vision for women.  The chocolate represents Amanda's strong belief that transformation can be fun, sensual and PLEASURABLE.  Plus it's organic, vegan, gluten free, and raw!
When & Where

Meta Center
214 W 29th St
New York, NY 10001


Thursday, April 11, 2013 from 6:30 PM to 9:00 PM (EDT)
Add to my calendar
Organizer
Urban Goddess is dedicated to educating and supporting women in embracing their highest potential. There are 3 primary powers of womanhood, and if you are not rocking all 3 in a balanced and integrated way, you are not reaching your true potential for achievement in love, work, and life at large. Are you ready to claim your feminine powers and live an extraordinary life? Urban Goddess offers workshops, retreats, parties, social gatherings, one on one coaching, a network of like minded women, and keeps you in the loop on all things fabulous and feminine.