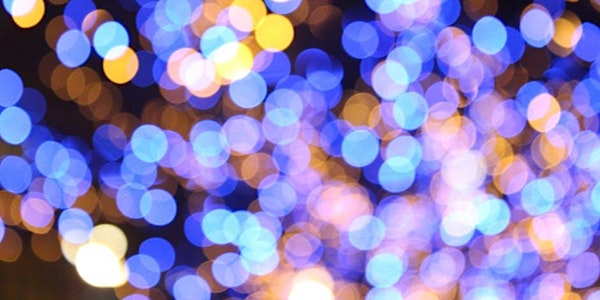 Bringing Light into the Dark: Raising Energy for Our Clients and Ourselves
When and where
Location
Samaritan Counseling Center 1803 Oregon Pike Lancaster, PA 17601
Refund Policy
Refunds up to 7 days before event
Description
"Bringing Light into the Dark: Raising Energy for Our Clients and Ourselves," is the title of the professional training that will focus on practicing and teaching self care from the perspective of energy balancing and education from 9 a.m. to 4 p.m. on Friday, Dec. 8, at the Samaritan Counseling Center, 1803 Oregon Pike, Lancaster, Pa.
As we approach the winter solstice, we will focus on the "soul" of energy education and how we can prepare ourselves and our clients for the cold and darker months ahead. In this training, instructed by Karen Carnabucci, LCSW, TEP, we learn the energy functions of the body's chakras and how they determine our physical energy levels, our emotional well-being and our ability to function effectively in the world. chakras become weak, restricted or misdirected, leading to what the traditional mental health field calls depression, anxiety and other disorders.
In this workshop, you will learn:
How to ground yourself with simple body postures to work with and interact effectively with people in your personal and professional life.

The functions of the body's energy centers known as chakras in the East Asian traditions.

How the chakra system responds to our thoughts, emotions and life experiences.

How to strengthen your energetic system to promote physical, emotional and spiritual health.

How our energetic systems – which we sometimes call nervous systems – are inherited from our larger family system.

How we can shift our energies – and our or our consciousness – with experiential therapies, including psychodrama, Family Constellations, mindfulness, and art therapy.
Karen will include teaching the use of action methods, particularly psychodrama, Family Constellations, guided imagery and the creative arts, to address family system information. The workshop will consist of didactic teaching, questions, demonstrations and opportunities to bring clinical case studies forward for supervision.
You will also have the option to address personal issues in a confidential setting. You may bring your lunch or plan to go out for a 45-minute lunch.
Tuition is $85 (before Dec. 4), $95 after and will include six CE credits for social workers, marriage and family therapists, professional counselors and addiction counselors, plus psychodrama credits.
The training is appropriate for mental health and other health professionals, addictions counselors, educators, life coaches, clergy, community activists and others who work in social services programs as well as advanced students.
A selection of Karen's books, including Show and Tell Psychodrama: Skills for Therapists, Coaches, Teachers, Leaders and Healing Eating Disorders with Psychodrama and Other Action Methods: Beyond the Silence and the Fury, will be available for sale.
Three ways to register:
Online with your credit card here.

To pay by check, contact Karen Carnabucci here.

By calling the Samaritan Counseling Center at (717) 560-9969.