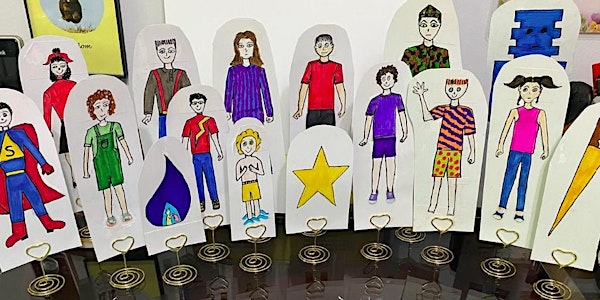 Bring Your Parts To Life !
Get to know your parts as they reveal themselves to you through "paper doll" images.
About this event
Come join Chris as she shares how to make a "paper doll" of each of your others. This has been a very helpful tool for her.
As she works with certain people (journaling for her), she brings them forward and lets them talk. She shares that the dolls are easy! And that she's not an artist and anyone can do this!
Supplies: All Chris' supplies were ordered on Amazon or she had them around the house:
(please note: you do not need to purchase any of these items to participate - you can use whatever supplies you have at home)
1) Dest Top 130 lb Thick cardstock white, 15 sheets, 8.5 x 11 ($8.95)
2) Few pieces of computer paper
3) Carbon paper ($3.99)
4) A fine point black pen permanent and waterproof
5) Avery 5450 3x5 removable labels. [If you can draw, you probably won't need these ($4.08)]
6) Something to color with. Anything you have from crayons to fancy pens. [I got New Fi 80 + 3 Artist Alcohol Dual tip Markers ($22.99)]
7) Pencil and an eraser
8) Stands Jofefe 20 piece place card holders ($8.99). I got the hearts because I want each part to feel loved.
If unable to make this event, please cancel your registration or contact us to let us know. If there is a waiting list we would like to offer that space to another survivor. Thank you.