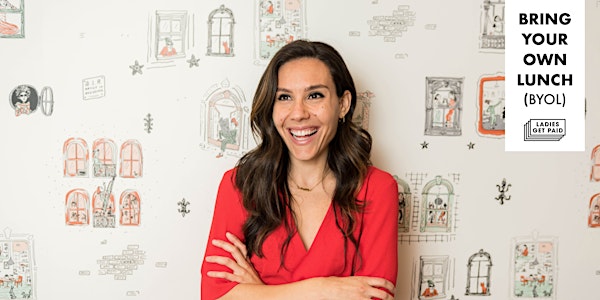 Bring Your Own Lunch: BYOL (Virtual Meet Up)
Join us on Friday's for our weekly virtual meet up
About this event
During these times of social distancing, quarantining, and working remote, we need community now more than ever.
Bring Your Own Lunch (BYOL) is a our new weekly series where the Ladies Get Paid community can come together over video chat. Hosted by Ladies Get Paid, Founder, Claire Wasserman, she will share career tips, host an AMA (ask me anything), invite guests for fireside chats, and more.
During our third BYOL on Friday, 4/3 at 1pm ET, we will continue to answer your questions. Topics such as: continuing your career growth during this time, how to deal with anxiety, best tips for productivity, and more.
To stay up to date on future BYOL's make sure you're subscribed to our newsletter. Sign up at ladiesgetpaid.com/join.
Testimonials:
"I watched the BYOL today, it was great to feel connected to people after so many days alone in my apartment."
"We wanted to thank you for gathering a community of amazing people and for sharing an hour of your Friday at last week's Ladies Get Paid BYOL Zoom session. It was really fun to hear your perspective across several vectors or your career, your business and your thoughts on the world right now. It was inspiring to see hundreds of women take a break in their day to spend it with each other during this time. Your ability to foster community and create spaces for coming together is evident and admirable and as two young women launching our careers in New York, we deeply admire you and what you have achieved in your personal and professional life."
"Thanks for the great BYOL. You lifted my mood for sure in this crazy time."
About Claire Wasserman:
Named one of Entrepreneur Magazine's 100 Most Powerful Women, Claire Wasserman is an educator and writer, focused on helping women grow their careers and their bank accounts. As the founder of Ladies Get Paid, Claire grew the community to 60,000 from all 50 states and more than 100 countries. Claire has spoken at places such as PayPal, the United Nations Foundation and American University. She has been featured in the New York Times, partnered with the City of Los Angeles, and collaborated with Nike. She is currently writing a book about women, work, and self-worth, to be published by Simon & Schuster in 2021.