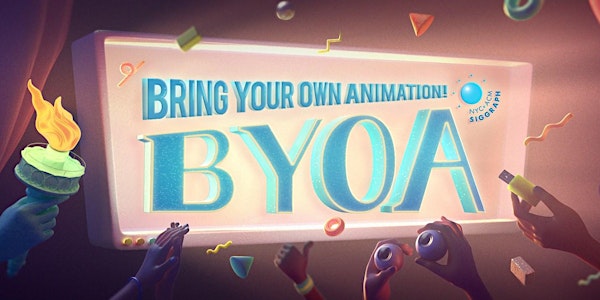 Bring Your Own Animation - September 2022
Join us for our monthly open screening, Bring Your Own Animation (BYOA) - now virtual!
About this event
Come and join us for our September 2022 installment of Bring Your Own Animation (BYOA) - now virtual!
Here's your chance to share what you've been working on with the rest of the NYC-area digital media community – and to check out what others have been doing. Come and meet other animators, exchange tips and ideas, maybe even find a future collaborator.
If you would like to present work, please fill out this form: https://forms.gle/5LRS7LG5zrxRDuZk9
Submissions will be first-come first-served, and we may need to limit the number of pieces presented to fit within the allotted time (and for this reason we have to limit pieces to five minutes or less). We can't guarantee that we will be able to play all submissions.
Details on how to join us on Zoom will be e-mailed the evening of the event to all Eventbrite RSVPs.