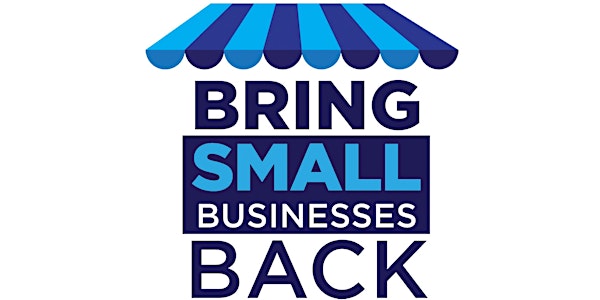 Bring Small Businesses Back Tour
When and where
Location
Hilton Orlando/Altamonte Springs 350 Northlake Boulevard Altamonte Springs, FL 32701
Description



Are you a small business owner? Have government regulations, taxes, and mandates hurt your business?
Then join Job Creators Network (JCN) for the "Bring Small Businesses Back Tour" coming to Orlando, Thursday, April 7, 2016 to the Hilton Orlando in Altamonte Springs. This FREE event will be hosted by world renowned pollster, and Fox News contributor, Frank Luntz and nationally syndicated talk show host, Mike Gallagher!
They will examine the reasons why government policies often hurt small business owners and more importantly, how America's entrepreneurs can talk to the public, their legislators, and their employees, to push for a pro-growth, pro-jobs, and pro-opportunity future! And look at the policies and agendas that will change the playing field for small business over the next four years!
America was built by the innovation, hard work, and risks of small business owners

This will be an entertaining and informative evening celebrating the entrepreneurial spirit, Orlando is the first stop on a nationwide tour to Bring Small Businesses Back. So far this election has been dominated by shouting, scandal, and sound bites—come join your fellow business people to discuss real problems and real solutions—without the politics and theater.
REGISTER RIGHT NOW for an evening of insights and solutions to the public policies that hinder entrepreneurs and threaten the American Dream! Space will fill up fast!!!
Presented by Job Creators Network and your News, Opinion, and Passion stations FM 105.5 - AM 660 The ANSWER