Description
When we are not balanced in our life, it affects how we show up and operate our businesses. This ultimately leads to chaos. This webinar will discuss four strategies to help identify the imbalances in your life and your business. You will learn strategies to help you align your life and business to bring those aspects back into balance.
Sam Liebowitz, The Conscious Consultant, will explore an ancient shamanistic culture, discuss the basic archetypes, and present strategies that help to balance and bring alignment to your business and personal life.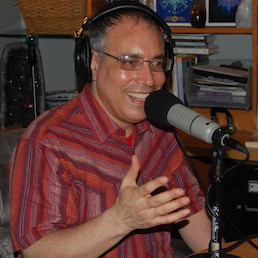 Sam Liebowitz, known as The Conscious Consultant, is a mentor, coach, speaker, healer and serial entrepreneur. He has been in business for himself since 1993 and has owned several successful businesses, including a software consulting firm, a video publishing business and an internet business for aerospace engineers and managers. His current ventures include Talking Alternative Broadcasting, an Internet Radio Station which reaches over 100 countries worldwide, The Conscious Consultant, a coaching and mentoring service which promotes sensible, ethical, moral and conscious ways to build careers and businesses, and Double Diamond Wellness a healing center to which he brings his high level business and intuitive skills. In these various roles Sam has inspired hundreds of people to live that are happier, healthier and more fulfilled. Sam has lectured in several venues in New York City, including being a featured speaker at TEDxUpperWestSide in 2016.