Brilliant Entrepreneurship @ UOIT: Developing your Business Model Canvas
Description
Why should I attend?
Are you looking to start a business and need a starting point? Do you have an existing business but need to expand your venture strategy? Then this is the event for you to attend!
This interactive workshop will show participants the Business Model Canvas (BMC). This key startup tool is a one page visual map of the essential components of a business. Originally developed by Dr. Osterwalder – this method has become a standard way to develop and communicate your business model the entrepreneurial world.
The BMC is usfulfor entrepreneurs to map out and identify the key components of their business in a timely and effective manner.
Join Patrice Esper from the (BACD) Business Advisory Centre Durham for an interactive session on this key startup tool.

About the Speaker...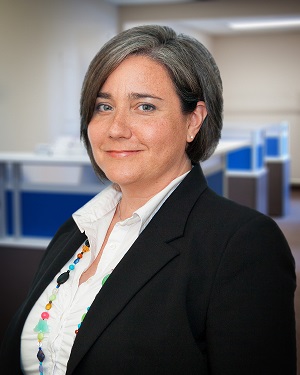 Patrice Esper - Executive Director, Business Advisory Centre Durham
Teresa joined BACD in August 2012 and has been working with the board of directors and key stakeholders to re-enthuse BACD with many new programs and services. Teresa worked in over 5 start up organizations across 3 countries and moved to Canada in August 1999 to be part of a small start up in Toronto that specialized in Call Centre Staffing. After working in this industry for 7 years, she went to work for the Whitby Chamber of Commerce and spent 5 years there. Teresa loved working with the local business community and helping small businesses to be successful. Teresa was also a business coach for the OSEB program working with new start up businesses for 3 years. In her spare time Teresa loves to read, teach yoga and volunteer in her community.

You will...
Putting together a first draft of the Business Model Canvas

Understanding key business plan components

Meet other Entrepreneurs and ask the expert speaker question
---
Questions?
Contact:
Jeffrey Peng
Student Liasion Officer
905-721-8668 ext. 6522
Jeffrey.peng@uoit.ca
Date and Time
Location
University of Ontario Institute of Technology
UOIT North Campus - UA 2140
2000 Simcoe St. N.
Oshawa, Ontario L1H 7K4
Canada