Description
Love to read?
Wish you had someone to discuss the powerful books you read?
If so, you're going to totally enjoy the Brilliant Book Club!
The books chosen will be classic books that lead to impact and influence in both professional and personal life. Some will be books that I've read many times (and maybe you have, too) and each time I read them, I'm in a different place and interpret them differently.
By discussing the book selection in this group, your knowledge from this book will increase 10-fold by connecting with like-minded people.
The selection for January will be "The Four Agreements" by Don Miguel Ruiz. It's one of my all-time favorite books and I've read it many times! I believe it's the personal handbook of how to show up in the world and live my best life. (A side note: I first heard about this book when Oprah Winfrey declared it her new favorite book)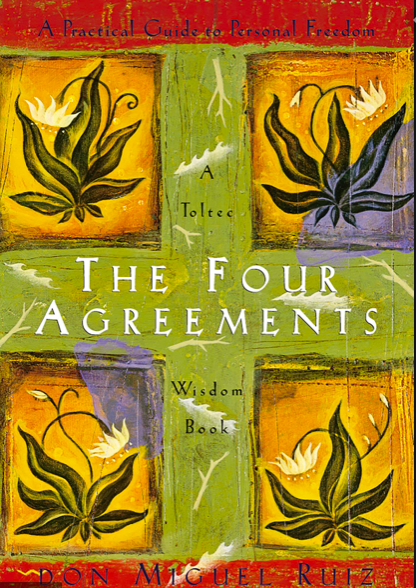 Come and share with us!
=> Join us for the next Brilliant Book Club:
1. I'll be teaching using my expertise of mindset and strategy
2. We'll be having cool conversations about the book and what we've read
3. Come with your questions and point of view about the book during this 90 minute book club call
Let's have fun while we learn from each other!
=> Details:
1. It doesn't matter if you've read this book a hundred times or never read it, it's a classic. Each time you read it, you'll have a different perspective.
2. Registration includes the call. You are responsible for purchasing/accessing your own copy of the book.
3. A few days before the call, I will email out the call details. The call will be over Zoom (online teleconference service) and you can either attend over the video or the audio platform.
4. What if you don't finish the book before the call? Show up anyways and share what you've gotten from the book so far.
5. Do I have to share on the call or can I just listen? You can do whatever feels most comfortable for you.
6. Register early as space is limited on the online system. You'll also receive Early Bird pricing by doing so.

#success #mindset #abundance #coaching #entrepreneurs #motivation #transformation #inspiration #results #breakthrough #professionalwomen #clarity #confidence #uplevel #business #selfgrowth #selfawareness #unstuck #strategy #boston #expert #TheFourAgreements #KateBeeders #OprahWinfrey #Oprah #LawofAttraction #bookclub