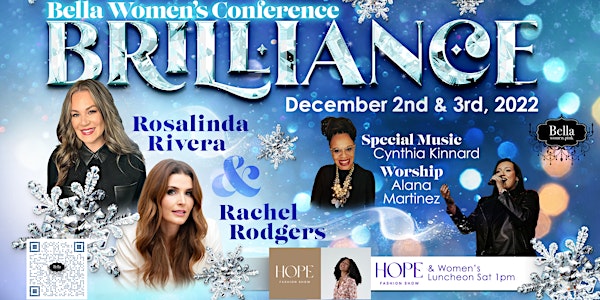 Brilliance - Bella Women's Conference 2022, Richmond, VA - Rosalinda Rivera
Bella Women's Conference- Brilliance Rosalinda Rivera, Rachel Rodgers
When and where
Location
New Life Outreach Church 1005 Turner Road Richmond, VA 23225 United States
About this event
Bella Women's Conference is a dynamic event crafted to encourage, equip, and empower ladies of all ages to walk in faith and passion. By creating space for prayer, worship, and the teaching of God's Word, we believe that every woman and teen girl will leave refreshed and ready to shine brightly in the Glory of the Lord.
The theme, this year, is "Brilliance."
Isaiah 60:1-2
"Arise, shine; for your light has come,
And the glory of the Lord has risen upon you.
Isaiah 60:19-20
"No longer will you have the sun for light by day,
Nor for brightness will the moon give you light;
But you will have the Lord for an everlasting light,
And your God for your glory.
We believe we were created to shine brilliantly; to come alive to all that God has for us! To live, lead, and love: full of faith, walking confidently in our calling, delighting in His design for community- Daughters of God- we were made to let our light shine.
Bella Women's Conference is a spectacular gathering of women full of worship, teaching, inspiration, fun, and empowerment! Our heart is to create a conference that will encourage you and awaken your God-given purpose. 
Speakers:
Rosalinda Rivera
As an international speaker and author for over 25 years, Rosalinda offers riveting life changing messages that truly changes hearts! She is both full of humor and passion. If you want your attendees to experience a transformation in their lives, she is your speaker.
Rosalinda has opened the U.S. Capitol and Prayer and shared the same stage with people such as Martha Munizzi, Dr. David Jeremiah, Tony Evans, and Kathy Ireland, and the late Dan Cathy (founder of Chick-fil-a). She is the author of three books—Dare to Begin Again, Wonder Women, and The Seductive Slayers of Success — wife and mother of three children. She is the founder of Bella Women's Ministry, Co-Pastor of New Life Outreach Church in Richmond, VA, Executive Director of New Life For Adults and Youth and her Faith-Fueled podcast on CPN reaches around the world weekly.
Rachel Rodgers
Rachel Rodgers is an author, speaker, producer and pastor. A graduate of Oral Roberts University, Rachel is President of Holy Land Broadcasting located in Bethlehem, Israel and Vice President of Word Media Group with television and radio stations throughout the US and abroad.
From a young age, Rachel began her career in television and radio. Her first radio program began when she was 16 on the local station in Louisville, KY, entitled Saturday Night Live. Her senior year of high school she hosted a Saturday morning kids program that aired throughout the United States for Warner Brothers Network.
After college, Rachel began working in Israel, where she consulted and produced events with the Knesset, the International Embassy, The Jewish Federation and others. In 2005, Rachel headed up the disaster relief footage with churches and world leaders in India, Sri Lanka and Indonesia following the December 2004 tsunami that devastated that part of the world. She has produced programs following Katrina, the Oklahoma City Earthquake, and many other natural disaster phenomenons that have taken place throughout the world.
Rachel has taken suitcase radio stations into China, Haiti, Iraq, Jordan, Gaza and many other war torn nations. She has worked extensively throughout the world, with an emphasis in the Middle East. In 2019, she was a liason for the Peace Process in the West Bank.
Rachel is on the board of Church Growth International in Seoul, Korea. She serves on the executive team of Evangel World Prayer Center in Louisville, KY, and pastors a satellite campus of EWPC located in Charlestown, IN.
Special worship:
Alanna Rivera, Cynthia Kinnard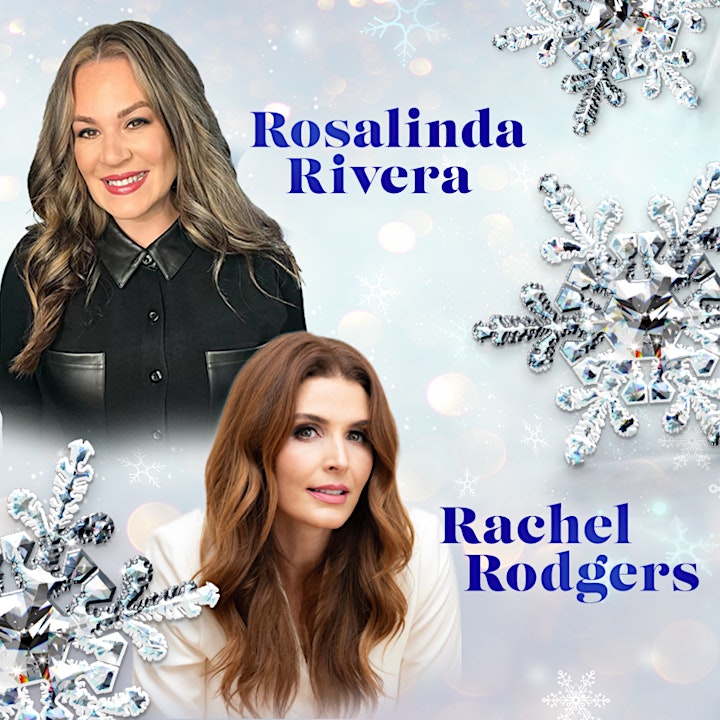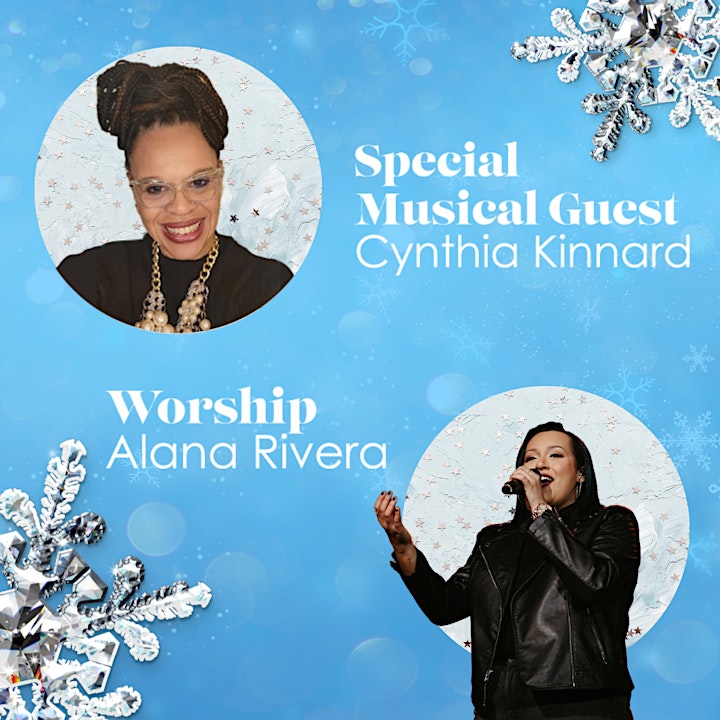 Schedule:
Friday Dec. 2nd
6pm- Doors Open-
6:30pm- Vip seating
7:00pm- Session 1: 
Special Worship
Speaker: Rosalinda Rivera
8:45pm- Afterparty
Sat. Dec. 3rd
9:30am- Doors Open- 
Coffee and pastries
10:00am- Session 2:
Morning Worship
Speaker: Rachel Rodgers
11:15am-12:00pm
Vendor Treasure Hunt and Christmas Shopping
12:30pm- Seating
Session 3:
1:00pm- Luncheon and HOPE Fashion show
What's Included in the Ticket Price?
Standard Tickets
Two-day conference ticket with conference gift bag.  Friday night After Party, Saturday morning worship and teaching session, afternoon luncheon and HOPE Fashion show
Premium Tickets
You get the entire Standard Ticket Package PLUS:
Advanced entry into all main conference sessions
Reserved front section seating
Special Swag Bag
For a full schedule and other details visit our site: https://www.bellawomensconference.com
Closest Hotel:
Hyatt Place/ Richmond Arboretum
Hyatt Place Richmond/Arboretum - ask about our New Life Outreach Church Discount when booking
201 Arboretum Pl, Richmond, VA 23236 • (804) 560-1566