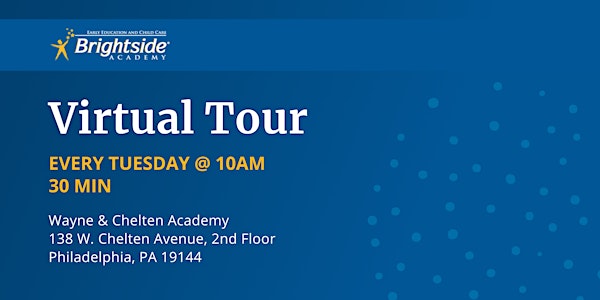 Brightside Academy Virtual Tour of Wayne & Chelten Location, Tuesday 10 AM
Join us for a live virtual tour of our Philadelphia Wayne & Chelten location and see everything that awaits your child!
About this event
Brightside Academy – Wayne & Chelten is an accredited Philadelphia child care and school readiness provider in Germantown. We service children from 6-weeks- to 12-years-old and are conveniently located near Family Dollar, PNC Bank, Rite Aid, Free Library, Best In Town Seafood Restaurant, and Furniture Store. Our caring staff provides nurturing care in a safe, modern, state-of-the-art learning environment.