Description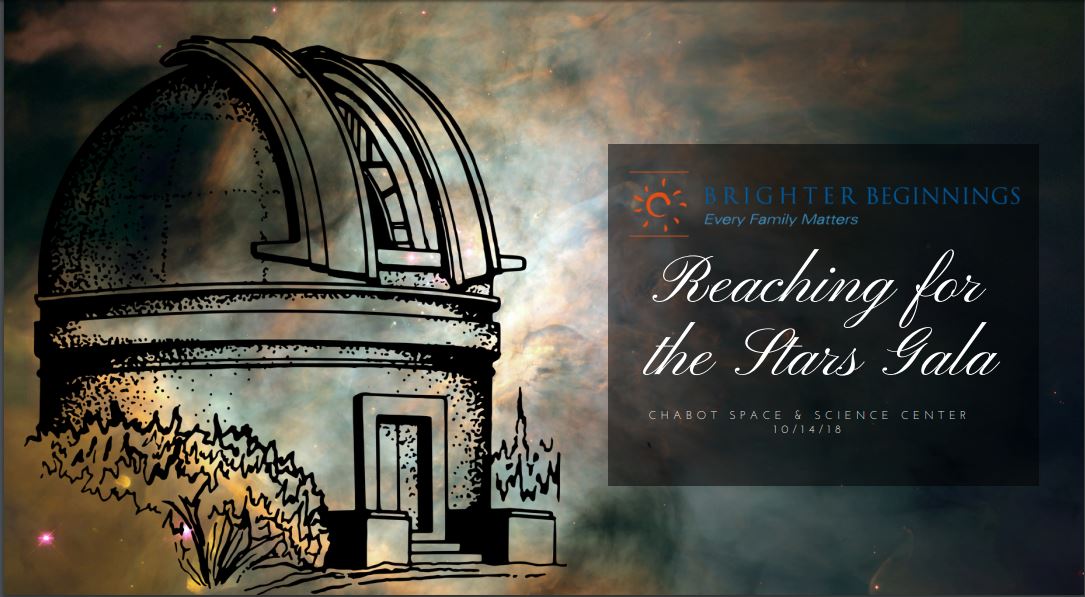 Welcome to Brighter Beginnings Reaching for the Stars Gala!
Join us at our first Gala Fundraiser at Chabot Space and Science Center as we Reach for the Stars! This event is a chance for you have a great time while supporting Brighter Beginnings crucial work in providing services for health and wellness of low-income children & families in the East Bay.
Event Schedule
6:00-7:00pm Cocktail Auction & Reception
7:00-9:00pm Dinner & Program
9:00-10pm Telescope Viewing
View more details about the event at our website.