Description
Invention Challenge and Design Competition Sponsorship 2019-2020

Student teams 4th grade to college level compete by submitting inventions or by solving a real-world challenge with design thinking. Year over year, sponsor feedback is extraordinary highlighting the value received in terms of personal inspiration, new innovative ideas, as well as the joy from seeing the students grow their creative capacity. All teams submit videos of their designs to the Bright Spark YouTube channel for crowd voting. The top public voted ideas move on to formal judging. Partner sponsors name a challenge for team competition. Partner and Contributing sponsors join in presenting awards and prizes to winning teams and recognizing education leaders. Some sponsors see the competitions as a talent development opportunity and have offered internships to select college and high school students. Interested in seeing one of our programs in action? View a video from last year's competition here.
Why Join as a Sponsor?
Gain unfiltered student inspiration for new products and services

Build brand for investing in youth

Meet social responsibility goals investing in the future creative generation

Engage in a new channel for recruiting talent and interns

Build design thinking within your team by coaching others


Invention Challenge & Design Competition Sponsorship Programs: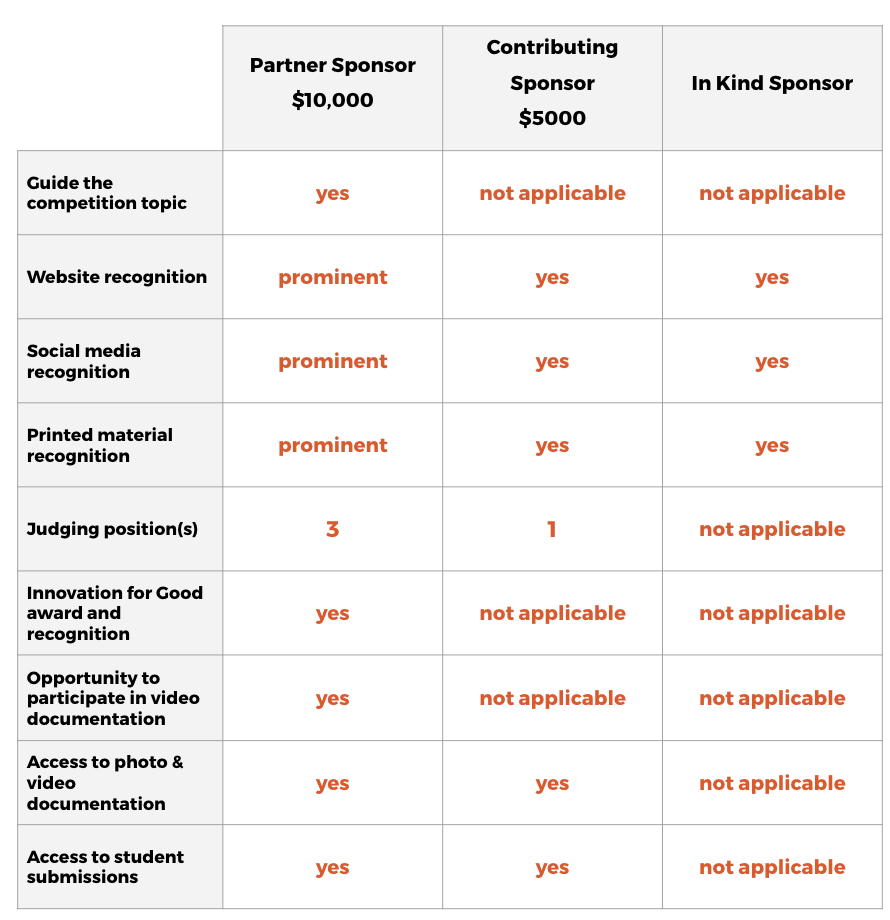 Need more information?
Contact Mary Kim at mkim@bridgeinnovate.com