Human Trafficking is not a third-world issue...it's in our backyards. Let's talk about it.
About this event
Executive Producer, Ladies in Film & Television, announces the premiere of the short film "BRIGHt LIGHTs", in support of Human Trafficking Awareness Month. The film was written and produced by Jeanette Greenwood with JG STUDIOS COMPANY addressing "Crimes Against Children".
Human trafficking is not a third-world issue. We are facing missing children daily and many are caught in human trafficking rings.
Jeanette Greenwood taps into her ACTIVISM by bringing awareness of human trafficking to the screen with a Red Carpet event that includes, expert panelist , city officials and community activists.
Children make 27% of human-trafficking victims world-wide.
Ladies in Film & Television is joined in support by the National Coalition of 100 Black Women, Inc.-Dallas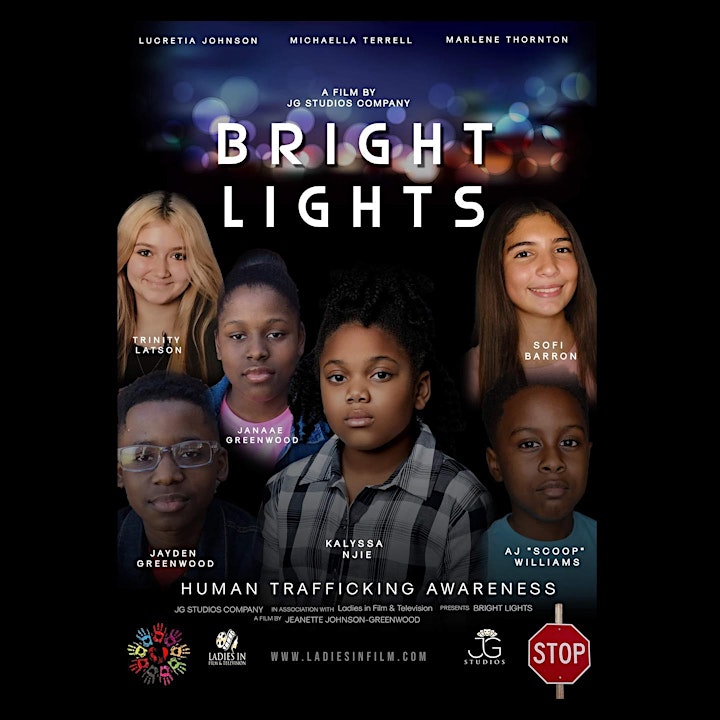 THE OFFICIAL TRAILER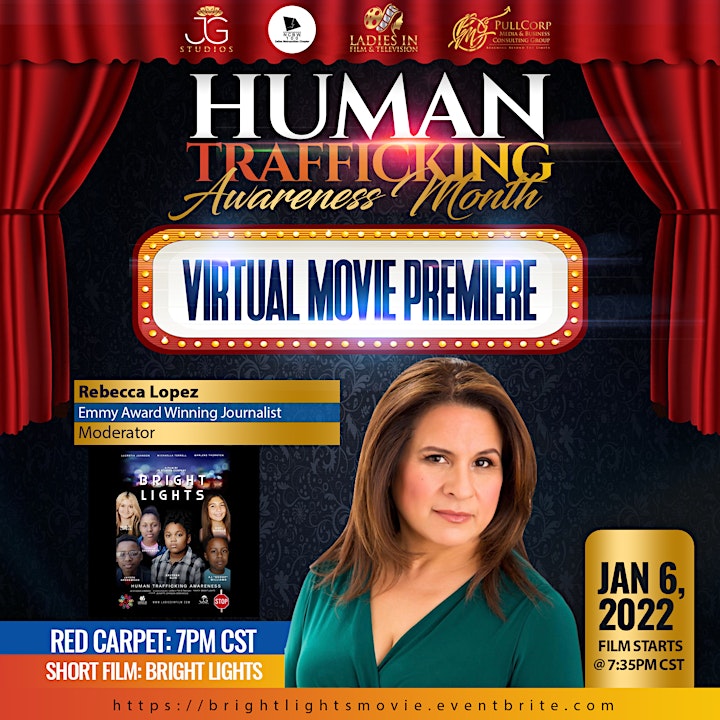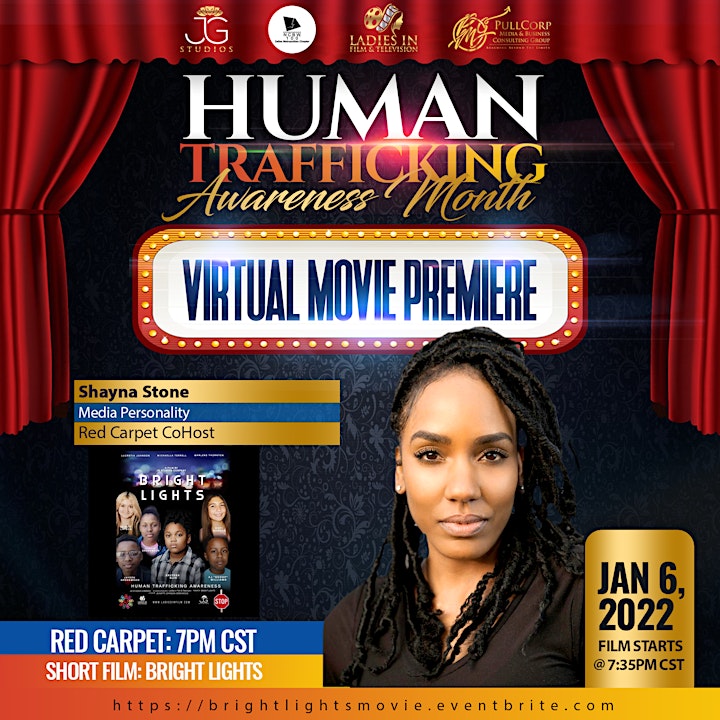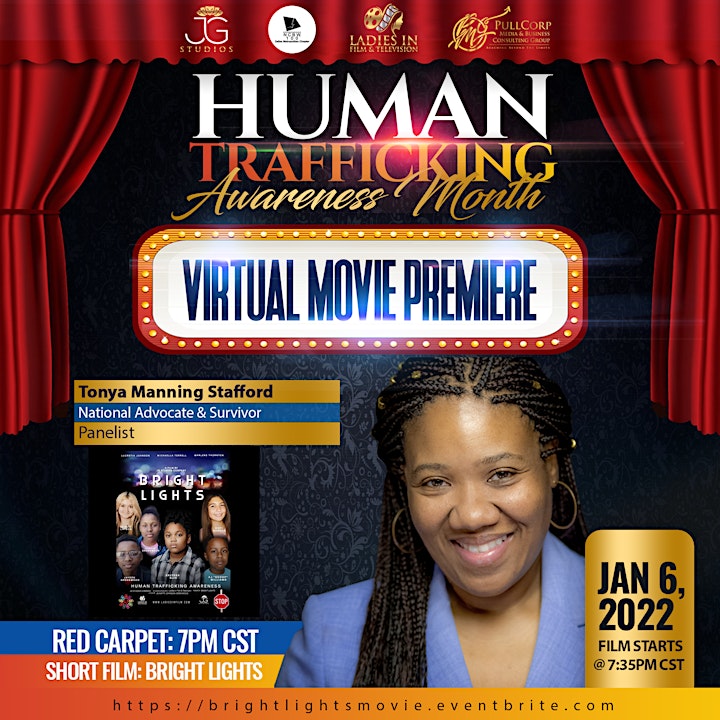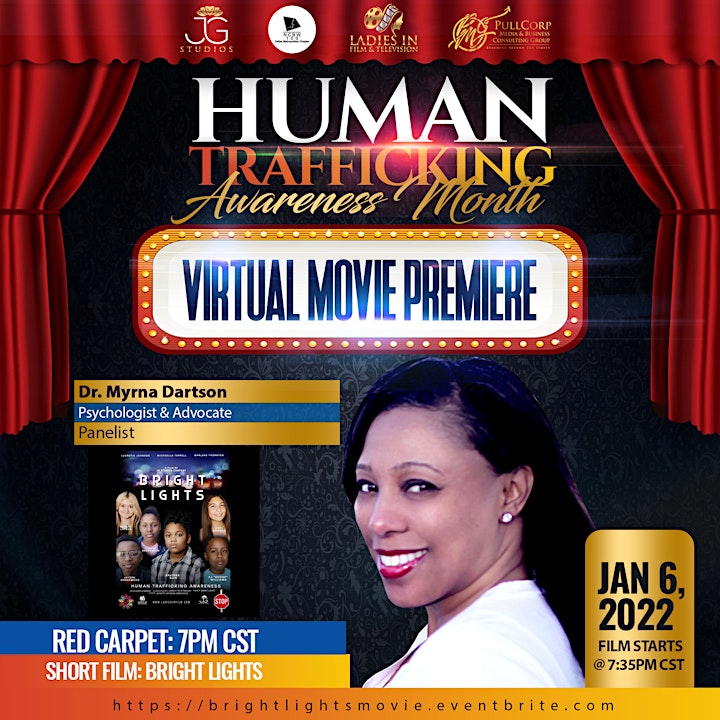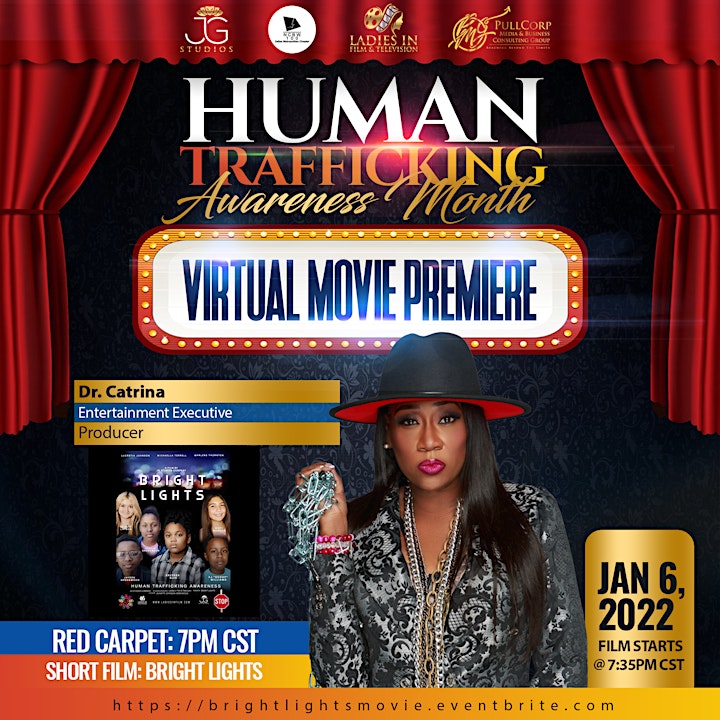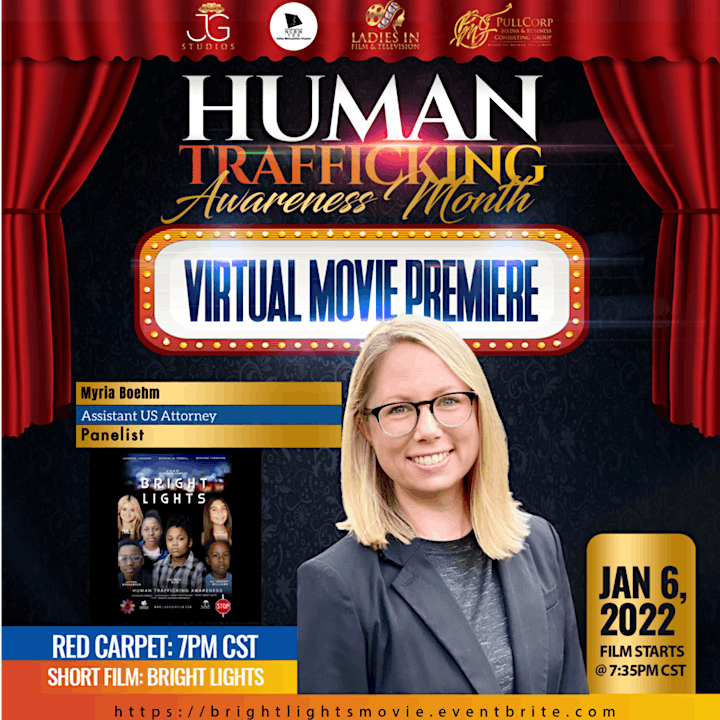 Organizer of BRIGHt LIGHTs- Child Trafficking Awareness
MISSION & VISION
     We   have a simple, but robust mission: to help ladies in the film industry be the   best version of themselves by empowering them with resources and tools to aid   them in their success. We do that by focusing on community-based efforts   including education, awareness, and mentoring opportunities. We want to make   a difference.
Who Are We?
We are a community of ladies building memories together! As ladies in the film industry we are often made to feel we are not equipped for this industry.  We are building a diverse team of ladies that do not have to depreciate or devalue ourselves to be part of a male-driven industry. 
It is painful to be judged by age, gender or color of your skin in a widely known bias industry.  We want to bridge the gap and unite all ladies as one industry and rid the divide.  We are stronger together...we are LADIES IN FILM! 
We are a family friendly organization catering to the needs of the ENTIRE family of our lady filmmakers.  We know that our family support is what aids us in our accomplishments.