About this Event
FRIDAY, JULY 17 - LATE SHOW
GENERAL ADMISSION DOORS at 9PM
SHOW at 10PM
TICKETS
GENERAL ADMISSION: $25 + admission tax & processing fee
DOOR: $30 + admission tax
Advance ticket sales end at 8PM the day of the show. If tickets are not sold out by this time they will be available for purchase when the doors open.
ALL TICKET SALES ARE FINAL
IMPORTANT INFO
This is an all-seated event in the theater
GENERAL ADMISSION - arrive early for best choice of seating
Ages 18+
FULL MENU AVAILABLE - save room for dessert!
________________________________________________________
For the month of JULY we're thrilled to feature the hilarity of...
HEADLINER: GILBERT GOTTFRIED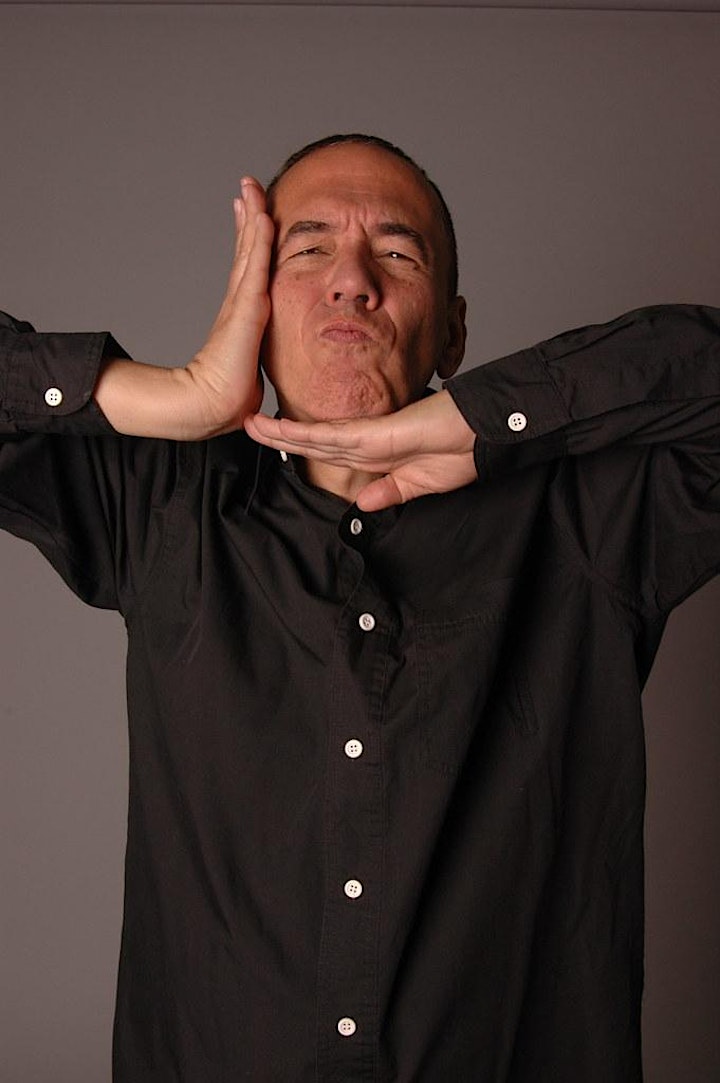 At the young age of 15, Gilbert Gottfried began doing stand-up at open mike nights in New York City, after a few short years, became known around town as "the comedian's comedian." After spending several years mastering the art of stand-up comedy, producers of the legendary NBC late night comedy show Saturday Night Live became aware of Gottfried and, in 1980, hired him as a cast member. It wasn't until a few years later when his true notoriety would begin when MTV hired him for a series of improvised and hilarious promos for the newly formed channel. This led to several television appearances on "The Cosby Show" and "Late Night with David Letterman."
Gottfried's work in television soon led to roles in film. Most notable was his improvised scene as business manager Sidney Bernstein in the hit sequel "Beverly Hills Cop II," for which the New York Daily News said, "Gilbert Gottfried steals the picture with a single scene." Aside from his glowing reputation in comedy clubs, Gottfried began to gain a reputation as the king of quirky roles in both movies and television. He appeared in such movies as "Problem Child," "Problem Child II," "Look Who's Talking II" and "The Adventures of Ford Fairlane." He was also the host of the very popular late night movie series "USA Up All Night."
After his stellar performance as the wise cracking parrot, IAGO, in the Disney classic "Aladdin," Gottfried became one of the most recognizable voiceover talents, lending his voice to several commercials, cartoons and movies, including the frustrated duck in the AFLAC Insurance commercials. Gottfried also is the voice of DIGIT in the long running PBS Series "Cyberchase." His signature voice can also be heard on the Comedy Central series, "The Annoying Orange, the voice of the horse on "Family Guy," Mr. Mxyzptlk in the new "Lego Batman 3 – Beyond Gotham" video game, and Abraham Lincoln in A Million Ways to Die in the West.
Gottfried has made numerous memorable appearances on Comedy Central Roasts and the Comedy Central series, "The Burn with Jeff Ross." Gottfried's "Fifty Shades of Grey" reading (College Humor) received over 5 million views on YouTube.
Gilbert has been a guest on "The Tonight Show with Jay Leno," "The Late Show with Seth Meyers", "@Midnight with Chris Hardwick" and numerous appearances on "The Howard Stern Show." He also has had a recurring role on "Law and Order" SVU as TARU tech Leo Gerber.
Gottfried appeared in the hit comedy documentary "The Aristocrats," with Entertainment Weekly saying that "out of the 101 comedians who appear on screen, no one is funnier – or more disgusting – than Gilbert Gottfried."
In addition, Gottfried, a classic movie lover, was a guest Programmer on TCM. He mock-complained to TCM host Robert Osborne that choosing only four films out of all those available was "the worst homework assignment ever!"
"Gilbert Gottfried Dirty Jokes" was released on both DVD and CD, featuring 50 non-stop minutes of Gottfried telling the funniest and filthiest jokes ever. The show was filmed live at the Gotham Comedy Club in New York City. Also featured on the DVD are some of the funniest bonus features ever, including wild stories, indignant ranting and celebrity impressions.
"Rubber Balls and Liquor" is Gilbert Gottfried's hilarious first-ever book. Part memoir, part twisted social commentary, and part scratches on the bathroom wall. With this scathingly funny book of rants and musings, Gottfried sullies an entirely new medium with his dysfunctional worldview.
Oh, and did we mention the reality shows and podcast? Gilbert appeared on both ABC's "Celebrity Wife Swap", swapping with Alan Thicke, and NBC's "Celebrity Apprentice" where Gilbert took his first trip into the boardroom and perhaps his last. And the podcast…"Gilbert Gottfried's Amazing Colossal Podcast!" where Gilbert journeys back in time with some of the Hollywood icons, legends, and behind the scenes talent who shaped (warped?) his childhood and influenced his unique brand of comedy. He is joined each week by his co-host and late night phone friend, fellow showbiz fanatic, and Comedy Writer Frank Santopadre.
In 2017, "Gilbert" the documentary about Gilbert Gottfried premiered at the Tribeca Film Festival. Director Neil Berkeley's Gilbert reveals an unexpected side to the iconic comedian. The film peeks behind the larger-than-life persona at a more personal story about growing up in Brooklyn and becoming a husband and father late in life. "Gilbert" premiers on Hulu, fall 2017.
As a famed comics comic, Gottfried puts aside political correctness for his live performance and fires an onslaught of jokes that know no boundaries.
Stephen King on Gilbert Gottfried: "More than a national treasure, he's a secret weapon. If we had had Gilbert Gottfried in World War II, Hitler would have given up in 1942."
Gilbert, a lifelong resident of NYC is married with 2 children and has never had a drivers license.
BE SURE TO BRING YOUR APPETITE!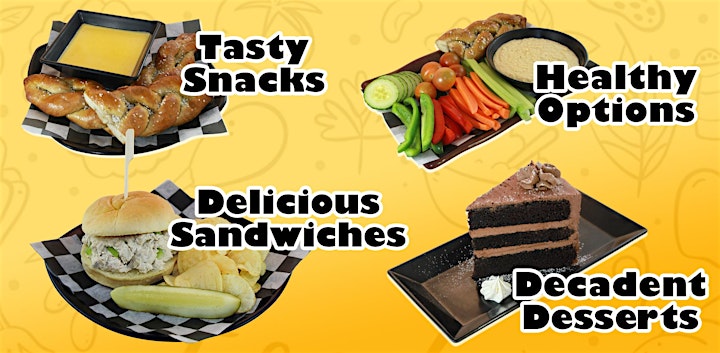 ________________________________________________________
FAQs:
Is there lodging nearby?
There are lots of great and affordable lodging options — from hotels and motels to camp grounds and bed & breakfast spots — just minutes away from Bright Box. Right around the block is the elegant George Washington Hotel, and Courtyard Marriott is quick drive and within a stones throw to the beautiful (and highly recommended) Shenandoah Valley Museum. Check out these websites to explore your options and discover all the wonderful opportunities in Winchester:
• http://www.visitwinchesterva.com/lodging/hotels-and-motels
• http://oldtownwinchesterva.com
Where do I park?
Bright Box is located at 15 N. Loudoun St. on the beautiful pedestrian mall in Old Town Winchester. The nearest parking is the Braddock Auto Park at 30 N Braddock St. This is about a block away from the venue. The parking garage does have several handicap parking spaces available.
Once you've parked in the garage you'll exit toward the pedestrian mall. Once you hit N. Loudoun you'll make a right and Bright Box will be on your right a few storefronts up, directly across from the Old Court House Civil War Museum
More information about the garage can be found here: https://www.winchesterva.gov/parking/garage-information
Is Bright Box handicap accessible?
Absolutely. The venue is handicap accessible and ADA compliant. The infrastructure in Old Town Winchester is friendly toward those with physical challenges or in wheelchairs. Park in one of the close-by parking garages and come to the main door at 15 N. Loudoun St. (the walking mall). We ask that you arrive when doors open, and we will be happy to escort you to a place best suited to your needs in the theater or to take you to the elevator to access the upstairs Out of the Box room.
Performers
Date and Time
Location
Refund Policy