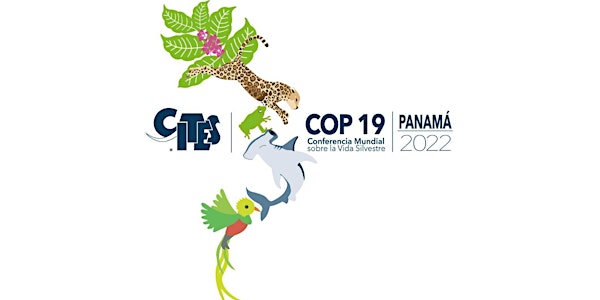 Briefing on the World Wildlife Conference | CITES COP-19
A briefing focusing on the preparations of the upcoming COP-19 taking place in Panama in November 2022.
When and where
Location
International Environment House II 7 - 9 Chemin de Balexert 1219 Vernier Switzerland
About this event
The upcoming 19th meeting of the Conference of the Parties to the Convention on International Trade in Endangered Species of Wild Fauna and Flora, or World Wildlife Conference, will take place in Panama, from 14 to 25 November 2022. Nearly 3,000 government officials, experts, representatives of local, national and international intergovernmental and non-governmental organizations technically qualified in protection, conservation or management of wild fauna and flora and visitors are expected to attend the meeting.
A total of 52 proposals, and 120 working documents will be considered, debated and, if necessary, voted, by the 184 Parties to CITES. The agenda for the World Wildlife Conference includes the following issues:
Strategic matters including the CITES Strategic Vision, the World Wildlife Trade Report, Engagements with indigenous people and local communities, CITES and Forests and the Zoonotic disease emergence associated with international wildlife trade, CITES and gender
Interpretation and implementation matters, including national laws for the implementation of the Convention, demand reduction to combat illegal wildlife trade, CITES permit issues, legal acquisition findings
Species specific matters: Wide range of species specific matters ranging from amphibians to big cats, marine species and plant species.
Matters relating to the maintenance of the Appendices
Decisions taken by parties at the CoP will come into force 90 days later. The ultimate objective of the Convention is that all international trade in all CITES listed species is legal, traceable and sustainable and that CITES plays its part in the global conservation of biodiversity and ecosystems, for the future of the planet and of our own species.
You'll be able to watch all the decisions of CoP19, steamed live from Panama, via CITES YouTube channel.
Registration
This event will take place in a hybrid format, both in-person and virtually. Online participation is open to all. Register on Webex.
Learn more on our event page.