Briefing: "Fard Muhammad in Historic Context" with Fatimah Fanusie

Wednesday, March 26, 2014 at 12:30 PM (EDT)
Event Details
invites you to a briefing:
Fard Muhammad in Historic Context
Fatimah Fanusie
Twentieth-Century U.S. Historian and Lecturer
---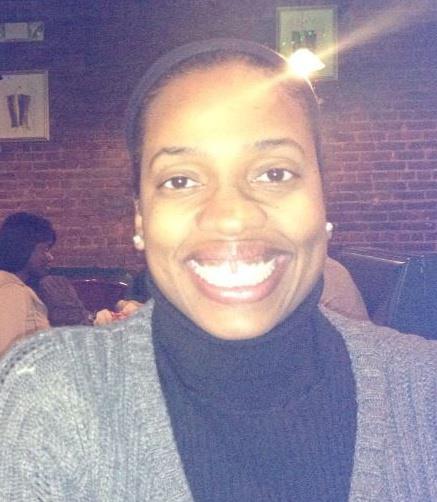 ---
Wednesday, March 26, 2014
12:30 pm - ICC 270
---
The legacy of Fard Muhammad, founder of the Lost Found Nation of Islam, has perplexed scholars of the Nation of Islam and Islamic development in Twentieth Century America. Fatima Fanusie will approache the understudied intellectual heritage and missionary activism of the Lahore heirs of Ghulam Ahmad's Ahmadiyya movement as the critical link to understanding Fard Muhammad and the Nation of Islam in America.  The dominant Islamic missionary group operating in America at the time of the development of the Nation of Islam was the Ahmadiyya movement.  Between 1888 and 1975 Ahmadiyya intellectuals conceived of and implemented multi pronged strategies for affecting American religious development and cultivating Islam in American society. Dr. Fanusie will argue that the Nation of Islam was but one aspect of strategic Ahmadiyya efforts to cultivate Islam in America.  
Ahmadiyya intellectuals expected to be met with willing US converts because of a growing dissatisfaction with Christianity that they observed through late nineteenth-century American religious print media. However, these Ahmadiyya strategists found that widespread racism hindered their outreach to American elites.  Having failed to capitalize on the religious dissatisfaction of educated white Americans, Ahmadiyya intellectuals identified religious syncretism as a strategy to reach poor and uneducated African-Americans.  Fard Muhammad and his movement are best understood within the context of an Ahmadiyya religious strategy that used satire mixed with African-American culture and religion to confront racism within Western religious and social culture.  Dr. Fanusie hopes to facilitate better appreciation of Fard Muhammad and the Nation of Islam's relationship to the global Islamic mainstream.  
---
 Fatimah Fanusie is a Twentieth-Century U.S. historian and lecturer whose work is at the heart of an evolving reappraisal of the study of African American Islam, the modern Civil Rights Movement and African Diaspora culture. Dr. Fanusie received her BA in History and Arabic from Lincoln University in 1997, her MA in American History from Tufts University in 2001 and PhD in American History from Howard University in 2008. Her research and teaching interests span a wide range of topics in American history, and draws upon transoceanic and global studies to illuminate American religious, intellectual and cultural history.
Dr. Fanusie's manuscript being revised for publication, "Fard Muhammad in Historical Context: An Islamic Thread in the American Religious and Cultural Quilt," traces the development of Islam in America during the first half of the twentieth century. Fard Muhammad was the elusive founder of the Nation of Islam, the organization responsible for introducing the largest number of indigenous Americans to Islam during the twentieth century. This study frames Fard Muhammad and the Nation of Islam within the wider context of Islamic expansion into non-Muslim societies and brings a global comparative framework to the investigation of Islamic growth in 20th century America. It shows strong evidence that Indian Ahmadiyya Muslim missionaries created the Nation of Islam as a tool to spread Islam into the west. 
---
When & Where

ICC 270
3700 O St NW
Washington, 20057


Wednesday, March 26, 2014 at 12:30 PM (EDT)
Add to my calendar