Event Information
Refund Policy
Refunds up to 7 days before event
Description
FULL SCHEDULE AND SPEAKER PROFILES AT www.WNCPostAdoption.com
Introduction
Placing a child or youth into a new family is the start of a process, not the culmination of one – especially if that young person has experienced early-life maltreatment or trauma. Getting help to enable the child/youth and family to be successful is a positive, empowering and often necessary thing to do, but many adoptive parents don't know where to begin looking for appropriate connections, resources or support.
About this conference
"Bridging the Post-Adoption Gap" is designed to provide a starting point, and much more. It will provide an opportunity for participants to hear from and ask questions to one of the nation's leading experts on adoption and foster care; to find out what's available and what's working; and, equally important, to connect with other people just like themselves so they can exchange information, share resources and begin creating their own solutions.
Audience
This informal, interactive event is for adoptive, kinship and guardianship providers of all kinds, regardless of whether the children were placed with them domestically as infants, via international routes, from the foster care system, or were placed informally.​
All families are welcome, but are specifically invited from the Western North Carolina region including areas in and around Asheville, Waynesville, Sylva, Cherokee, etc. Service providers and other professionals are also welcome as space permits.
FULL SCHEDULE AND SPEAKER PROFILES AT www.WNCPostAdoption.com
---
Keynote Speaker: Adam Pertman, President - National Center on Adoption and Permanency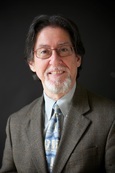 Adam Pertman, President of the National Center on Adoption and Permanency, is one of the leading U.S. experts on adoption and child welfare. Previously, he led the Donaldson Adoption Institute and was Associate Editor of the scholarly journal Adoption Quarterly. He is a widely published author of research, scholarly articles, media commentaries and books, including "Adoption Nation," reviewed as "the most important book ever written on the subject." He was nominated for a Pulitzer Prize for his writing about adoption as a journalist at the Boston Globe.
Pertman gives keynotes, trainings and other presentations nationally and internationally, and the research he has instigated and participated in – along with his writing, testimony and advocacy – have been utilized to improve practice, shape law and policy, and educate professionals, students, the media and the public. His commentaries and interviews appear in media worldwide, and he has received numerous honors for his work, most recently a 2016 Adoption Excellence Award from the U.S. Department of Health and Human Services
How are you planning to get to the event?
Join other attendees from your area and ride together
Find a ride
Date and Time
Location
Shackford Hall
Lake Junaluska Conference And Retreat Center
91 North Lakeshore Drive
Waynesville, NC 28785
Refund Policy
Refunds up to 7 days before event