Bridging The Generation Gap Fundraiser Initiative for Terrance L. Bankston...
Description
Actions Still Speak Louder Than Rhetoric...
On behalf of TeamBANKSTON 2018, THANK YOU to all those available to support our first few Fundraiser events held in Bloomfield, N.J. and throughout Newark, N.J.
As ou may be aware, Terrance, wants to continue playing an active role in making our community, state and country a safer, better place to raise children, run a business, and forge a future, filled with unlimited promise and endless possibilities.
If you share this same vision, we urge you to connect others with Terrance and help make it happen! Together, we can make a meaningful difference-- for our families, our communities, and our state.
Please join us in our effort to "bridge the generation gap" by making sowing a $25.00 seed via the donation option.

"Right now, our efforts are focused on hosting a series of intimate fundraiser events over the next few months. Our immediate goal is to raise funds to support viable choices in next year's school board and municipal council elections. These events are a call to action, to members of the community. Particularly those who are pleading for new leadership and committed to funding efforts, aimed at effectively 'bridge the generation gap' in Newark, New Jersey." - stated Terrance L. Bankston, Founder of the New Jersey's Network of Young Professionals.
###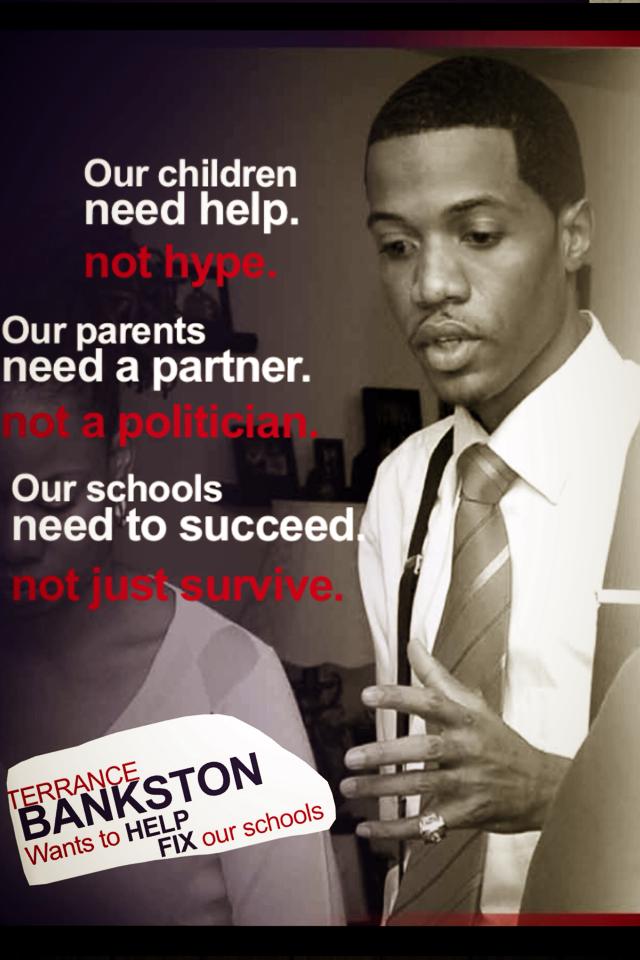 Sincerely,
-TeamBANKSTON 2018
Disclaimer: Kindly note, that contributions to this committee are limited to a total of $2,600 for each election cycle. Please make all checks payable to TeamBANKSTON for Newark 2018.