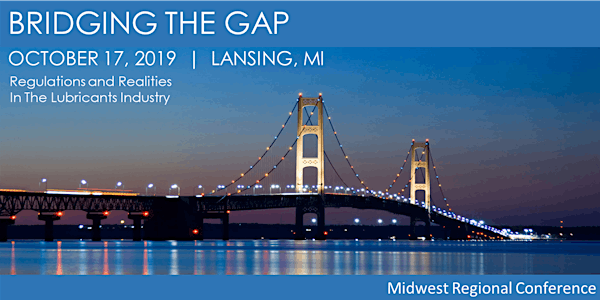 When and where
Location
Location Changed to Lansing Center 333 E Michigan Ave Lansing, MI 48933
Description
A lubricants industry Forum presented by the Petroleum Quality Institute of America, together with the Michigan Department of Agriculture and Rural Development (MDARD). Brings together lubricant manufacturers and marketers, regulatory representatives from State weights and measures, and others to learn about, and discuss weights and measures regulations, compliance, practices, issues and challenges around quality and labeling in the lubricants business.
The objective of the forum is to advance efforts to improve the consistency of quality and product integrity of lubricants in the market. Doing so will enhance buyer confidence in the lubricants they purchase and promote fair business competition.
The Forum will be hosted by the Michigan Department of Agriculture and Rural Development at the Lansing Center at 333 E Michigan Ave, Lansing, MI (Note: the venue has change from the Heffron Metrology Laboratory in Williamston, Michigan). There is no fee to attend and it is open to lubricant manufacturers, distributors, retailers, and regulatory representatives.