Event Information
Location
Room 1001
Quadrangle Building, Kensignton Campus
University of New South Wales
Sydney, New South Wales 2052
Australia
Description
The aim of this event is to 'bridge the gap' between NGOs, government groups and the open source volunteer community.
The intention is for members of groups such as Ushahidi, Open Street Map and CrisisCommons to meet and connect with members of the Red Cross, State Emergency Services and Police and Fire Services, so that in a time of crisis the open source community can connect quickly with these crisis responders to assist in delivering tools that they can use; as an example, to help run information/call centres.
This is a one day event that will start with presentations from the different groups attending and then a break out into groups of development camps and also training sessions for people new to the different software tools.
There are many types of volunteers that are welcomed to this event.
Types of volunteers:
Technical - Software developers (Python, PHP, Ruby, etc), web developers, web designers, user experience/user interface experts, geocoders, geo mappers, GIS experts, technologists, beta testers
New Media - Bloggers, vloggers, videographers, podcasters, photographers, social media trainers, social media users, collaborators, crowdsourcers
Organizational - Organizers, open source community planners, project managers, emergency response planners, crisis communicators
Other - Researchers, lawyers, trainers, technical writers, event planners, translators, innovators, entrepreneurs, anyone with a laptop
Intended format of the day.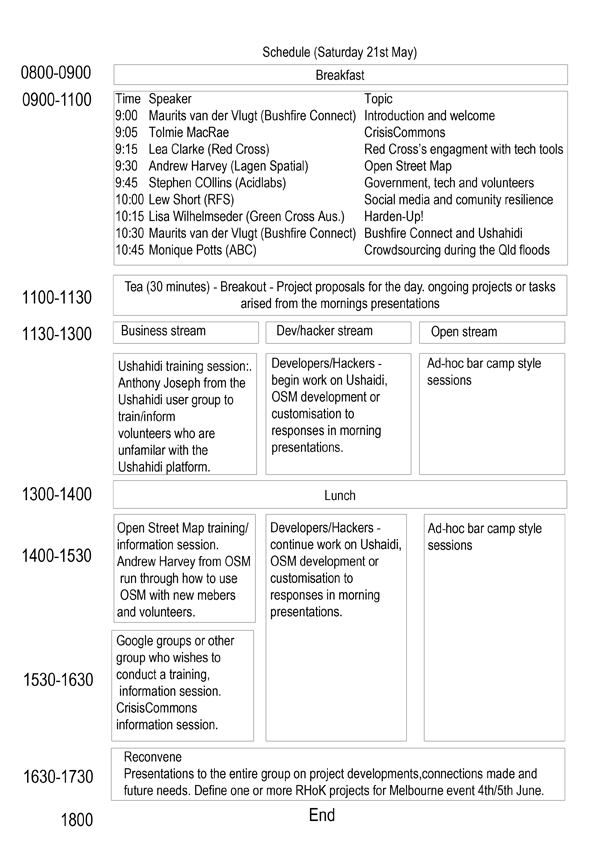 Map of the University of New South Wales Kensington Campus. The Quadrangle building is E15 the light blue building beside the Australian School of Business. There is car parking close to the building if you enter through Gate 1 off High Street. Room 1001 is on the first floor of the East wing. It shown by the red cross in the below map.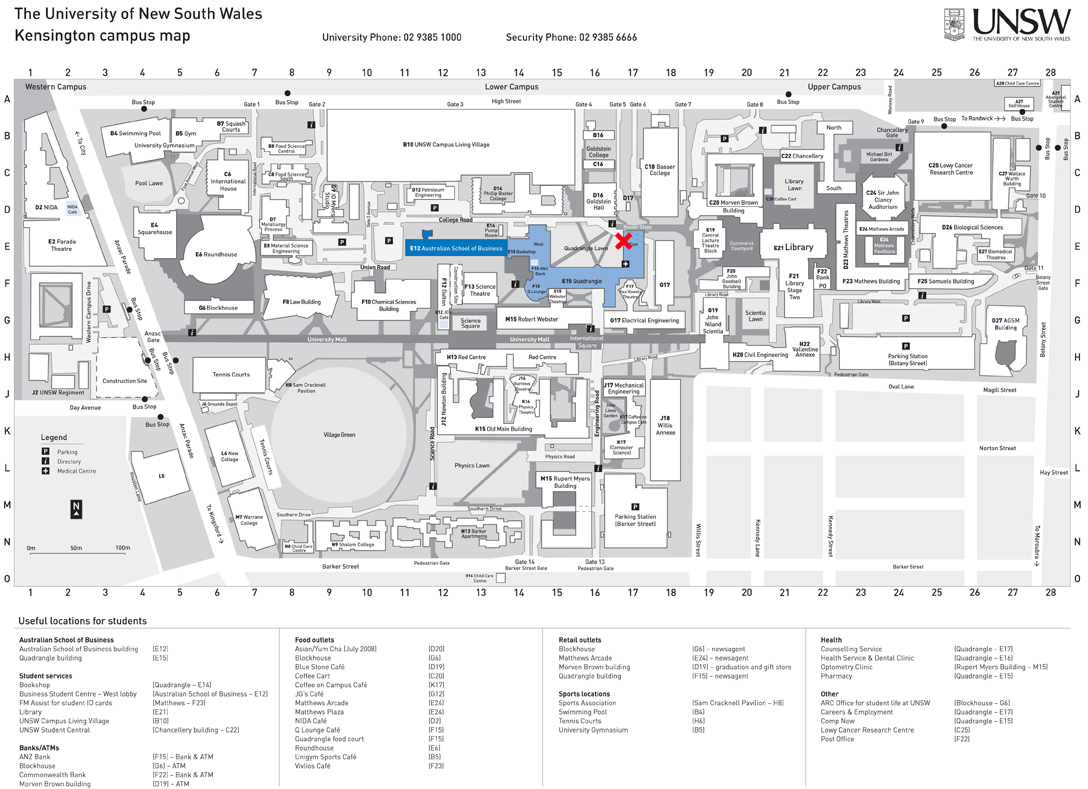 Date and Time
Location
Room 1001
Quadrangle Building, Kensignton Campus
University of New South Wales
Sydney, New South Wales 2052
Australia