Description
Venue
1330 Miller Drive Miami FL 33146
Google Maps

Parking Info Pavia Garage
Overflow and backup parking below

Full Size Parking Image: Click Here




Overflow/Backup Parking
Parking Lot: The Buck
Shuttle Service Provided
Google Maps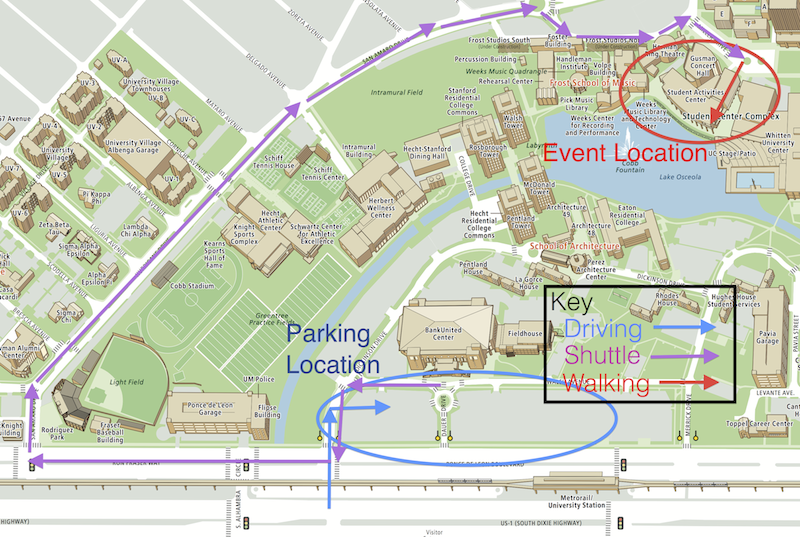 A discussion with John Ciancutti, Director of Engineering, Facebook
Growing a technology company requires intimate collaboration between an entrepreneur with a vision, and programmers than can help realize the dream. Join The Launch Pad as we welcome John Ciancutti as he talks about translating business goals into scalable technology, using technology to advance company strategy, and how engineers and programmers can navigate the road from hired gun to trusted equal in the boardroom.
John Ciancutti joined Facebook, Inc. in 2012 as Director of Engineering. Prior to joining Facebook, John was Vice President of Product Engineering at Netflix, Inc. He started at Netflix in 1999 as a software engineer, where he designed and developed the first personalization systems for the company. Eventually, John led teams responsible for building the Netflix product, including personalization, search, social integration, and the website, as well as Netflix user experience. Prior to joining Netflix, John was a Software Engineer at Silicon Graphics, Inc., where he was a member of a team responsible for designing the next-generation of graphics hardware. John graduated from the University of California, Santa Cruz in 1997 with a B.S. in Computer Science and focus in artificial intelligence and adaptive systems.
Organizer of Bridging the Gap Between Engineers and Entrepreneurs
Refresh Miami is Florida's oldest and largest technology & startup community with over 11,000 members. Each month, we bring together hundreds of entrepreneurs and technology professionals to learn from industry pioneers and thoughts leaders.
Founded in 2006, our mission is to educate, inspire, connect and grow South Florida's tech and startup ecosystem.