Description
Come network and hear from industry experts about new ways to add value to your building!
Agenda:
5:30-6:30 - Networking, Drinks & Apps
6:30-6:35 - Welcome by Guy Blachman, Founder at Carson
6:35-6:50 - Presentation by StreetEasy
An inside look at trends in the NYC rental market including helpful insights about neighborhoods, concessions, consumer behavior and more.
Presenter:
Paul Buffa, Senior Data Visualization Scientist at StreetEasy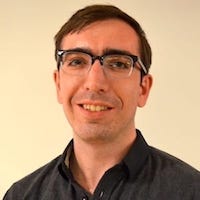 Paul Buffa is a data visualization engineer with a background in analysis and data science. At StreetEasy he builds data visualizations, stories and dashboards to help folks better understand the real estate industry.
6:50-7:00 - Thank You by John Redmond, Director of Sales at ClickPay
7:00 - 7:45 - Discussion: "Bridging the Gap: Doorman vs. Non-Doorman Buildings"
What amenities and incentives are attracting residents today
How are buildings implementing new technology?
Are certain submarkets performing better than others?
Why are certain units sitting vacant longer?
No yoga studio or fitness center?? What else is there?
How are you dealing with the increasing level of packages?
Moderator:
Alon Alexander, President of Kent Services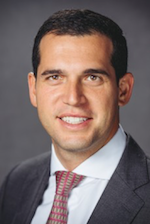 Alon Alexander lives and breathes Kent Services. He grew up in the business and, worked his way up through the company, following the example of his parents, Orly and Shlomy Alexander and his uncle, Gil Neuman. Alon began working at Kent at the age of 16, digging trenches and running wires for security systems. He's learned every aspect of the business hands-on and over the years has expanded Kent's reach from South Florida to New York, DC, Seattle, Portland and Los Angeles.
Panelists:
Guy Blachman, Founder at Carson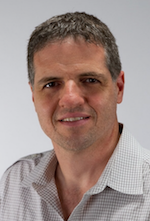 Guy Blachman, a real estate software tech entrepreneur, is the founder and CEO of Carson. Previously, Guy founded MyBuilding and ActiveBuilding, which were both acquired by RealPage, the owner of ClickPay. After the acquisition, Guy was VP of Resident Portals for 3 years at RealPage. Guy also advises private equity funds as well as and start ups in the prop tech space.
-
Andrew Barrocas, CEO of MNS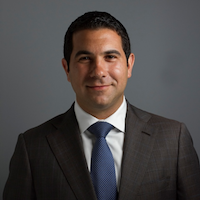 Andrew Barrocas has enjoyed success as a dominant force and respected authority in the New York City real estate industry for many years. In his accomplished career, he has sold over $5 billion worth of property, and managed, trained, recruited and collaborated with the city's top agents and brokers. As CEO and Founder of MNS, Andrew currently oversees more than a billion dollars worth of real estate, as well as an exceptional team of talented agents focused on providing the utmost level of client service.
-
Rob Morgenstern, Managing Principal of Canvas Property Group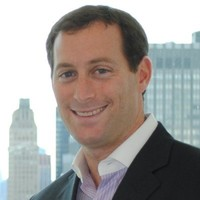 Rob Morgenstern is the Founder and Principal of Canvas Property Group. He oversees operations and directs the firm's business development and strategic decisions. Canvas Property Group handles all day-to-day operations for its mixed portfolio as well as a growing third party management business. Robert is also the Principal and Founder of Morgenstern Capital, a real estate investment and development firm. With a focus on value-add multifamily opportunities in Manhattan and prime submarkets in Brooklyn and Queens, Morgenstern has owned, operated and managed over 50 properties in Manhattan & Brooklyn with over 10,000 units and value in excess of $500million.
Additional panelists to be announced!
7:45-8:30 - Networking & Drinks
Ticket information:
All ticket proceeds will go to the NYC Chapter of Habitat for Humanity. This ticket is non-transferable.