GAIN FREE ACCESS TO RECORDINGS
About this event
With Keynote Speaker Dr. John Demartini - Managing Your Emotions in a Divisive World
"If you could share one piece of advice on how to help your clients manage their emotions in a divisive world, what would it be?"
Hear the Experts recommend what you can do RIGHT NOW to help manage emotions.
Learn Helpful Tips on how to create and maintain a balanced mind through the chaos.
Listen to Personal Stories from leading experts sharing their own strategies on how to manage emotions during a volatile era.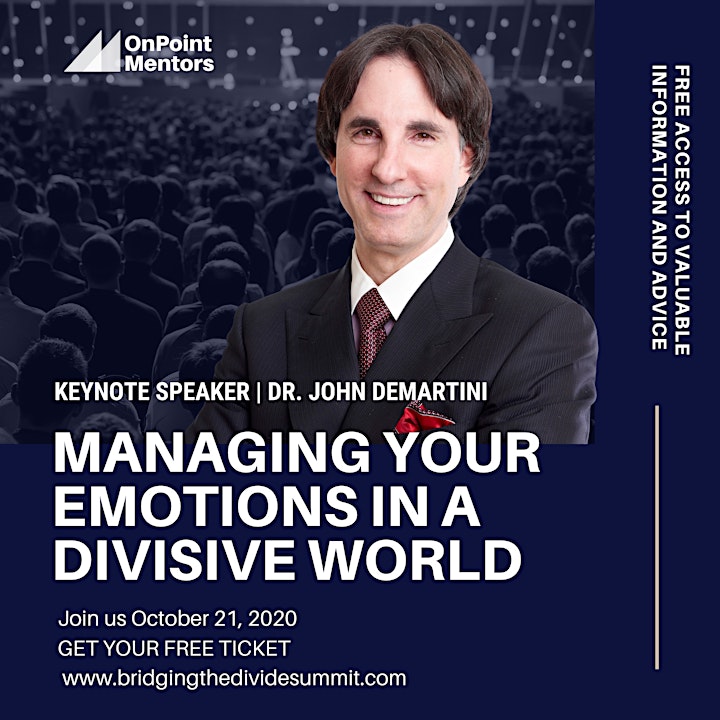 Organizer of Bridging The Divide Summit