Bridging the Digital Cultural Gap Between Parents and Teens
Description
Parents have always lived in slightly different cultures than their children. It's a cliché: the parents that just don't understand their kids' music or slang or fashion. But now, the rate of change is faster than ever, and it includes changes not just in taste, but in skill. Every new piece of technology, every new app, requires a new set of skills to navigate. And our kids often learn these new skills faster than we do. The gap between parents' culture and their children's is wider than ever, and the further we drift apart, the greater the potential for conflict.
This interactive presentation will encourage families to address these issues before they become problems. We will explore some of the more common gaps between parents' and children's beliefs about technology and culture. Are online friendships real friendships? Can video games be art? How much time is too much time to spend on technology? Parents will learn how to begin to bridge these gaps at home and be provided resources to help in the process.
This free event is appropriate for community members and professionals and includes 1.5 free CEUs for social workers, professional counselors, marriage and family therapists, psychologists, and nurses. Check in will be from 6:30-7:00 PM. Advance registration is requested as seating for this event is limited.

About the Presenter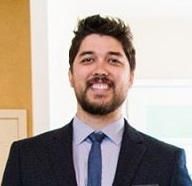 Brandon Tessers, MA, LPC is a Marriage and Family Counselor working out of the Center for Identity Potential in Park Ridge. He has worked with teens, young adults, and their families for over 10 years as an educator and counselor. He has particular expertise in working with individuals and families struggling with issues related to technology and video games, and specializes in working with gifted individuals and atypical learners.