Description
Prior to #BTE2016, join us for a 30 minute webinar where we discuss not only the "power" of networking, but tips on how to be successful: https://www.youtube.com/watch?v=Y3Fc-Tn87ac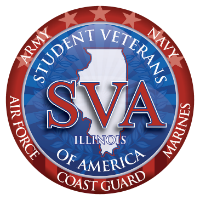 Bridges to Employment events assemble executives and senior managers from the public and private sectors to engage in a panel discussion to educate Veterans on the strengths they bring to their future careers. Following the panel, Veterans in attendance will be immersed in a networking forum, providing an opportunity for Veterans to engage with professional partners from numerous corporations to empower Veterans with networking skills and relationships necessary to succeed in the civilian sector.
At the inaugural 2014 events at Pritzker Military Museum and Library, over 200 student Veterans from 52 higher education institutions and 154 networking partners from 88 public and private institutions came together with the common goal of enhancing crucial networking skills for hard working and deserving student Veterans. Programming to date, we have supported over 8 events around the state of Illinois impacting 275 student Veterans from 76 higher education institutions and 271 networking partners from 145 public and private institutions.
Please note that this dress code is business-formal and people are looking to hire veterans at this event. I would recommend bringing several resumes and using your LinkedIn account to connect with some of the panelists.
Schools Attending BTE Chicago
DeVry University
Loyola University Chicago
Southern New Hampshire
Northeastern Illinois
Roosevelt
Lewis University
The Chicago School of Professional Psychology
Eastern Illinois University
Harry S Truman College
Flordia State University
Daley College
Majors Attending BTE Chicago
Business Administration
Software Engineering
International Business
Sociology
Computer and Information System - Cyber Security
Organizational Leadership
Accounting
Communication
Justice Services
Enviornmental Studies
Engineering
Finance and Accounting
Community Health
Network and Communications
Biology and Secondary Education
Interdisciplinary Studies
Networking Partners Attending BTE Chicago
Sears Holdings
CDW
Exelon Corp
Central Management Services-State of Illinois
Framework Communications
Council for Adult & Experiential Learning
CINTAS
National Able
Illinois National Guard
SVA-Illinois
Zurich North America
Talent Rise
Industrial Council
Midwest Gaming
Verizon Wireless
Monster.com
BMO
Community and Economic Development Association of Cook County
Sage Products
CFL Workers Assistance Committee
Childrens Home and Aide
First American Bank
Bill Trust
New York Life
Blue Shamrock Services
Innovel Solutions
Capital One

STUDENT VETERAN TESTIMONIALS

"I felt this event was great, it was well put together and well worth the trip into the city."
"I didn't know what to expect as I have never been to an event like this but it was great and I'm glad I was able to participate."
"This event far exceeded my expectation! The networking portion of the event truly created an ideal opportunity for employers and veterans to meet and discuss employment-related issues."
"I found that the questions and answers were very well done. The panelist were from a variety of backgrounds so the panel was not overwhelming in a sense that the situation fit all levels of employment."
"I usually don't expect much from these type of things, but was pleasantly surprised how relevant the panel discussion was."
NETWORKING PARTNERS TESTIMONIALS
"As a networking partner my expectation was to meet student veterans who may be interested and/or want to learn more about career opportunities in the federal government; assist the student veterans in exploring career opportunities they may have not otherwise considered; and answer their questions/concerns. Yes, my expectations were met. I was very satisfied with the high caliber of student veterans."
"My expectations were to find at least one solid fit for either an internship or a training program, which I did."
"First experience with this event. It was worthwhile."
Business/Professional Attire:
Go for a neat look. Avoid frayed, wrinkled or worn-out clothing.
Men: khakis, or dress slacks with any type of collared shirt. Collared shirts include polo, long or short sleeve "dress" shirts, such as oxford button-downs without the tie.
Women: may wear the same clothes outlined above for men, along with skirts or nice pantsuits.
Blazers or sport coats always add a nice finishing touch for men or women. Acceptable casual shoes for men include loafers, clean deck shoes and several styles of oxfords. For women, the same types of shoes are fine along with neat flats and low pump
Neatness in appearance and grooming standards are the most important factors in dressing for success!
Who can I contact with any questions for #BTE2016 in Chicago?
Weston Polaski
(773) 442-4005