Description
Educating to Empower Communities
Together, we'll tackle poverty to create a healthy, vibrant community. Join us for another enlightening workshop – Bridges Out of Poverty: Applying Bridges Concepts. Featuring an informative, engaging presentation by Jodi Pfarr, this daylong event is perfect for anyone who attended the first Bridges Out of Poverty event or has an interest in reducing poverty in our community. This workshop will introduce you to the powerful ways in which we can break down the barriers that are sustaining poverty and present strategies that will improve outcomes for everyone.
Participants will learn more about:
• Barriers to change
• How to use mental models to communicate effectively
• How to partner with people in poverty to create opportunities for success
• Skills of mediation
• Relationship building
• Mentoring

Cost: $75 (includes lunch and program materials)
CEU credits available.
Hosted by the Community Action Center of Northfield.
Sponsors
Gold Level Sponsors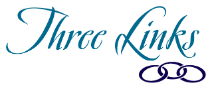 Silver Level Sponsors
Countryside Animal Hospital & Kennels
Laura Baker Services Association
Bronze Level Sponsors
Northfield Construction Company