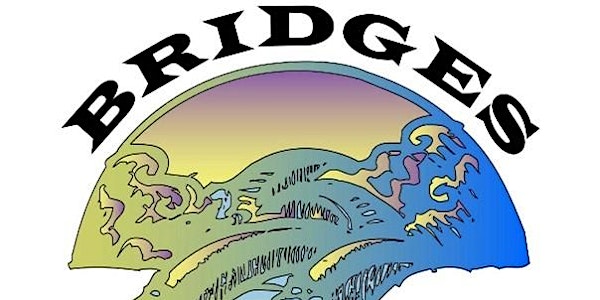 BRIDGES Facilitator/Teacher Training October 17-21, Knoxville FREE
BRIDGES Teacher/Facilitator 5 Day Training October 17, 2022 Knoxville (FREE)
When and where
Location
Home2Suites 380 North Peters Road Knoxville, TN 37922
About this event
BRIDGES
Building Recovery of Individual Dreams and Goals through Education and Support
Upon completion of this FREE 5-day training, attendees will be certified to teach the BRIDGES classes as well as facilitate BRIDGES support groups and receive 38 total continuing education hours.
What is BRIDGES?
BRIDGES is a self-help, consumer-run program that provides education and support to mental health consumers. It is available to adults who have a diagnosis of mental illness. There are two parts to the program: a set of courses on recovery taught by trained mental health consumers; and support groups facilitated by trained mental health consumers. BRIDGES is administered by the Tennessee Mental Health Consumers' Association and the National Alliance on Mental Illness Tennessee, non-profit organizations dedicated to improving the lives of people with mental illness in Tennessee. BRIDGES is offered beyond the borders of Tennessee for use by other consumer-run organizations.
Education
The education component of the program includes courses designed for consumers in either community or inpatient settings. Courses offer detailed information on mental illness, mental health treatment, self-help skills and the philosophy of recovery. The goal is to empower students to take an active role in their treatment and recovery. Classes include discussions and exercises to help students apply the information. There are no tests or grades. Students graduate on the basis of having participated in at least 70% of the classes.
Consumers who contract with TMHCA to teach BRIDGES courses are reimbursed to teach. This represents meaningful work that taps ones abilities. Skills and confidence gained in teaching BRIDGES courses have been used as a springboard for further employment opportunities.
BRIDGES courses are developed with the idea that even people with no previous teaching experience will be able to conduct the class. In addition to a 3-5 day intensive training session, Instructors receive a complete curriculum guide that includes all lectures, discussion questions, charts and handouts. Supervision and technical assistance is provided by the TMHCA Education Coordinator.
Support
The other part of the program consists of ongoing support groups. BRIDGES support group meetings provide a structured way for individuals to work with one another to strengthen coping skills and deal with the realities of living with a psychiatric disability.
These meetings supply the emotional glue that enables people to ease individual and group feelings of helplessness, hopelessness or guilt. The Principles of Support and Emotional Stages of Recovery provide individuals with a foundation for building and maintaining a healthy, happy life.
Support group facilitators are volunteers. Giving of oneself raises self-confidence, and helps facilitators strengthen their own social support. Facilitators are encouraged to conduct a support group twice a month for at least a year.
Support group training equips consumer facilitators with communication skills, methods for outreach, facilitation skills and suggestions for handling problem behavior.
Trainees learn to facilitate the support group using the BRIDGES format that provides enough structure to give group members what they need, but not so much that people are overwhelmed by the process. The BRIDGES method can be incorporated into an existing support group. Starting a new BRIDGES support group is recommended only if no comparable support group exists in the community, or if there are other significant reasons for starting a new group. Existing groups are not asked to change their name or identity, but the program requests that written materials and announcements acknowledge that the group is using the BRIDGES method.
The two-pronged approach of education and support enables consumers to learn up-to-date information, and to share their personal expertise with others who are walking the road to recovery. Participants have stated that the social bonding that occurs in BRIDGES classes and support groups is a pivotal aspect of the program.
The slogan is: "With BRIDGES You Are Not Alone"
Goals of the BRIDGES Education Course
• To provide understanding of recovery from mental illness.
• To provide understanding of mental illness.
• To provide a safe place to discuss feelings.
• To reduce the stigma associated with mental illness.
• To provide understanding of mental health treatment and how to make it work for us.
• To provide tools for the road to recovery.
BRIDGES Seeks to Provide:
• A place for validation.
• A safe place
• A place to gain understanding and acceptance.
• A place to learn and practice real life skills.
• A place to exchange information about mental illness.
• A place to learn strategies for recovery.
• A place to build recovery skills.
*Must be 18 years of age and have a Mental Health or Substance Abuse Diagnosis
During this training we will be practicing social distancing and COVID -19 safety protocols; Be prepared to wear facial masks and gloves when requested and have temperatures taken daily.
Contact Marsha Shrum at mshrum@tmhca-tn.org for any questions regarding this training or any of our others.
The training and materials are free and the training is sponsored by: