Bridgeport PechaKucha - Vol. 11 "LARGER THAN LIFE" (In-Person)
Our first HYBRID Bridgeport PechaKucha celebrating the power of stories with the theme "Larger than Life!"
About this event
PLEASE USE THIS EVENTBRITE TO REGISTER FOR AN IN-PERSON TICKET AT THE BRIDGEPORT DOWNTOWN CABARET THEATRE.
DOORS OPEN AT 5:00 -- the PROGRAM will begin at 6:00.
Food will be available to purchase from Raquel Rivera's A PINCH OF SALT.
IF YOU NEED A VIRTUAL TICKET FOR THE LIVE-STREAM EVENT - PLEASE REGISTER HERE: https://bit.ly/BGPT-PK-VOL11-LiveStream
You will hear authentic, personal stories — interesting experiences demonstrating passion and creativity that may make YOU laugh, cry and/or spark new ideas! The theme, "Larger Than Life " is sure to keep your mind and heart engaged with these quick-paced visual stories of 20 images told in 6 minutes and 40 seconds!
If you have any questions email PKBridgeport@gmail.com or call John Swing at the Barnum Museum (203) 331-1104 ext 100.
The livestream will begin on YouTube at 5:55 pm. Registration for the event will provide you with the URL a few days before the event begins as well as a program that includes the PechaKucha presenters and the title of their stories.
The YOUTUBE LIVE-STREAM LINK for Wednesday night will be sent out in an email to all people who register for the virtual tickets.
Bridgeport has a PechaKucha License to present through the TOKYO PECHAKUCHA HEADQUARTERS and the Klein Dytham Architecture firm that created the PechaKucha format in 2003.
The Bridgeport PechaKucha Planning Committee:
Lauren Coakley-Vincent (President, Downtown Special Services District)
Bill Derry (Teacher/Librarian/Volunteer)
Suzanne Kachmar (Director, City Lights Gallery)
Nina Lesiga (Artist/Performer/Entrepreneur)
Kathleen Maher (Executive Director, Barnum Museum)
John Swing (Assistant Director and COO, Barnum Museum)
The host of Vol#11 --LARGER THAN LIFE-- Bridgeport PechaKucha will be:
Lauren Coakley-Vincent (President, Downtown Special Services District)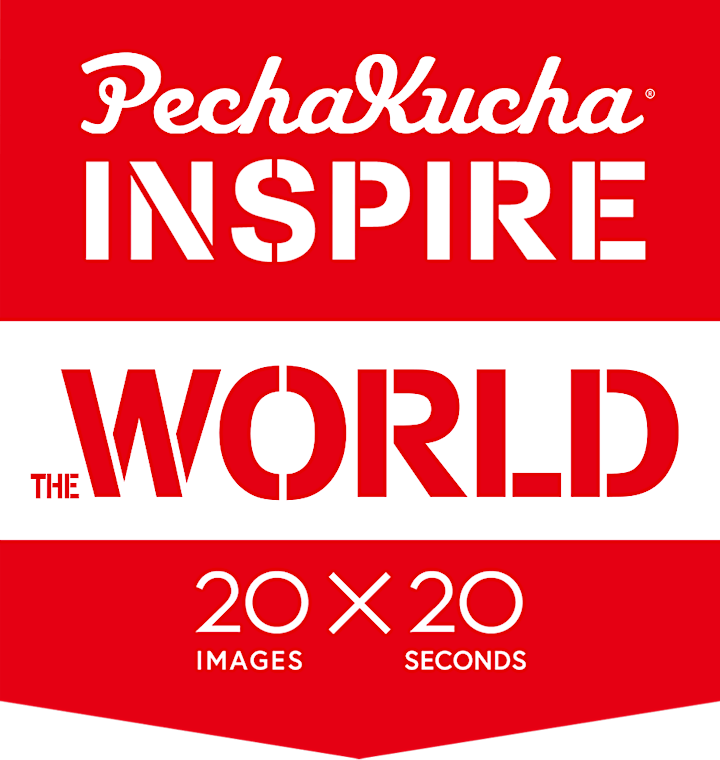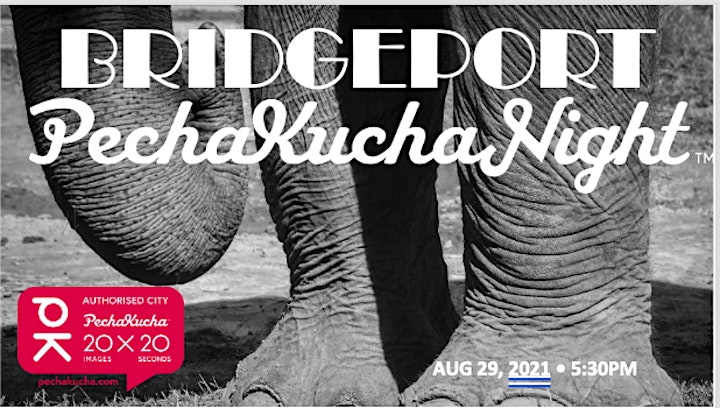 Organizer of Bridgeport PechaKucha - Vol. 11 "LARGER THAN LIFE" (In-Person)