Bridge Opportunity and Freedom Youth Retreat

Saturday, July 14, 2018 from 7:00 AM to 9:00 PM (EDT)
Event Details
A Day of 
VISION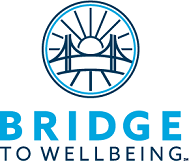 Bridge to Wellbeing – Georgia
 We want to inspire those around us to own their lives and live as they see fit, so that prosperity can be extended to every aspect of their life, especially every individual's own health and wellbeing. 
KNOWLEDGE

Life University, (Marietta, Georgia)
     Life is a unique place where students can feel empowered to break molds, pursue new ideologies and strive for excellence in the areas where their passions lie.  Life provides its students with opportunities to learn, disrupt and impact the world around them.
CULTURE
           Raccoon Mountain (Chattanooga Tennessee)
     Raccoon Mountain Caverns is in a band of limestone from the Monteagle Formation formed during the Mississippian Period about 320-360 million years ago on the bottom of an ancient sea.
WONDER
 CRYSTAL PALACE CAVE TOUR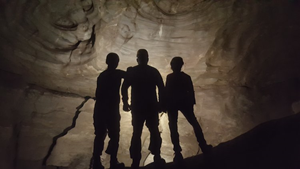 EXPLORATION
     Panning at Raccoon Mountain you'll find semi-precious gemstones, arrowheads, and fossils the old-fashioned way using a screen in an authentic water sluice.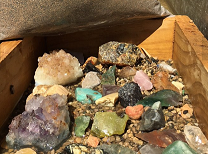 ADVENTURE
     Hiking at Raccoon Mountain is made up of several trails that circle the TVA Raccoon Mountain pumped storage facility. The trails present a variety of riding environments that can be best described as intermediate and advanced.  Select trails are smooth without much elevation change and can be considered beginner-friendly.
OPPORTUNITY
Youth Entrepreneurs – Georgia
     YE transforms mindsets by opening students' eyes to the opportunities that surround them, and then giving them the necessary tools to go after them.
Complimentary Registration with transportation & meals included
                          Contact Eric Johnson at (404) 801-6933  ejohnson@afphq.org                         
Participation Requirements Include 
Parental permission, Recommendations & Written Essay
When & Where

Life University
1269 Barclay Circle
Marietta, GA 30060


Saturday, July 14, 2018 from 7:00 AM to 9:00 PM (EDT)
Add to my calendar
Organizer
Americans for Prosperity Foundation is dedicated to educating men and women about the principles of freedom and how those principles apply to their everyday lives.
By attending this Americans for Prosperity Foundation event, you irrevocably consent and authorize AFP Foundation and its affiliates, related companies, and contractors, to record, film, photograph, or capture during the event and related events your likeness or image in any media whatsoever and to distribute, use, broadcast, or disseminate into perpetuity such media for any purpose whatsoever without any further approval from or any payment to you.  The images in all media will constitute AFP Foundation sole property.