Description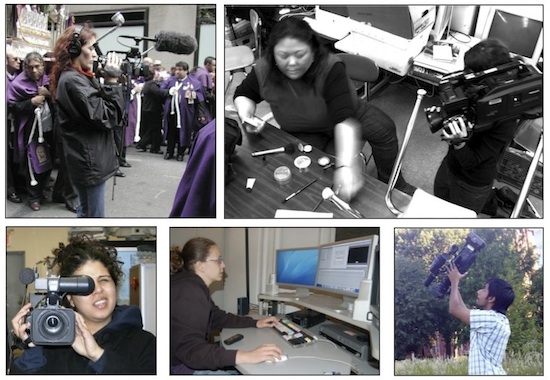 Investigate the representational, methodological, and ethical issues in approaching and working through a documentary project about a culture other than your own through four ethnographic documentary shorts produced in the Program in Culture & Media at New York University.
Neta Alexander's Grounded takes us to a place where adults relive their summer-camp experiences and rediscover their identity without cell phones. In Matthew Cusimano's The Love Industry, a ghostwriter of online dating profiles and a wedding videographer reflect on romance in the digital age. In Christine Mladic Janney's Living Quechua, a Brooklyn Peruvian woman's mission to connect speakers of her native Quechua reveals New York City as a bubbling crockpot of linguistic diversity. In Devin Thomas' Thiaroye by the Sea, A Senegalese woman living in the sprawl of Dakar pursues a career as a rapper against all odds.
Followed by a Q&A with Brooklyn-based filmmakers and Dr. Pegi Vail, documentary professor, the Program in Culture & Media at New York University. Presented in partnership with the Program in Culture & Media at New York University.
Learn more about Ethnographic and Documentary Films here.

ABOUT BRIC FLIX
BRIC FLIX is a free conversation and screening series that revolves around shorts, works-in-progress and web series that reflect the excitement, diversity and creativity of film and media in Brooklyn.

Each screening is followed by a discussion with the filmmakers, artists, curators, and more.


---
BRIC Arts | Media House
The Stoop
647 Fulton Street
Brooklyn, New York 11217

HAVE A QUESTION?
Call or email the BRIC FLIX team at BRICFLIX@BRICartsmedia.org or 718.683.5600.