Description
Come watch the amazing films produced during the 2017 BRIC Documentary Intensive cohort!
Our 2017 Documentary Intensive cohort have learned the ins and outs of making a short, compelling film-- from choosing a documentary subject and style, crafting interview questions, using our cinema cameras, and editing their piece in Premiere Pro. Each filmmaker will screen their documentary with a special Q & A session with the audience at the end. Screening will include the works of: Abdalla Hassan, Alfonso Siverls, Alice Obar, Astrudge Mclean, Farideh Sakhaeifar, Gregori Romenski, Hima B, Lyndon McCray, Meg Teckman-Fullard, Desire Wandan, niko david, Pei Fong 'Mol Mol' Kuo and Phyllis E. Roker. Hosted by BRIC Adult Media Education Specialist, Liam Billingham.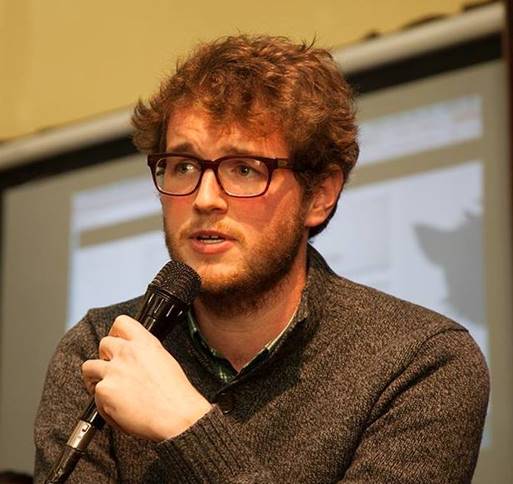 Liam Billingham is an Emmy-nominated filmmaker and theatre director based in Brooklyn. He has made films with professional performers, amateurs, soldiers, veterans, students, non-profits, and victims of police brutality. His theatre work has toured Europe, Asia, Australia, New Zealand, and the US. Liam is currently at work on a feature film.
BRIC House
Ballroom
647 Fulton Street
Brooklyn, New York 11217
HAVE A QUESTION?
Please contact the Brooklyn Free Speech Team at 718.683.9338 or visit BRICartsmedia.org/BFreeBK.