Brian Livingston — How to Make Your Portfolio Muscular

Saturday, November 17, 2018 from 9:45 AM to 12:45 PM (PST)
Event Details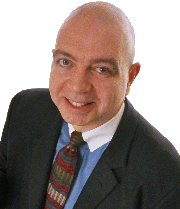 For decades, the financial services industry has sold risky investments, claiming that greater risk was the only path to greater gains. But high-risk strategies are vulnerable to huge losses that can devastate your portfolio.
Today, there's a better approach. Brian Livingston's new book Muscular Portfolios reveals the latest scientific evidence behind what experts call the Index Investing Revolution. In addition, MuscularPortfolios.com is the first website to give away Wall Street's secret buy-and-sell orders of low-cost index funds. The site is absolutely free—there are no financial products to buy and no "secret formulas" to pay for.
Important: For advance information, visit https://bri.li/nov17  

ABOUT THE PRESENTER
Brian Livingston is a successful dot-com entrepreneur and an award-winning business and financial journalist. His latest book is Muscular Portfolios.

From 1984 through 1991, he was the assistant information technology manager of UBS Securities in New York City, a computer consultant for Morgan Guaranty Trust Co. (now JPMorgan Chase), and technology adviser to Lazard Frères.
He wrote more than 1,000 articles from 1991 through 2010 for such publications as PC World, CNET, InfoWorld, E-Business Secrets, PC Mag, and eWeek.
He founded the Windows Secrets Newsletter, which grew to 400,000 subscribers, and coauthored 11 books in the Windows Secrets series (John Wiley & Sons), which sold more than 2.5 million copies. 

---

Location:


Mercer Island Community & Event Center
8236 SE 24th St.
Mercer Island, WA 98040


Free parking in event center parking lot.


  9:30 a.m. — Registration
  9:45 a.m. — Presentation begins
12:45 p.m. — Adjournment


Open to the public. AAII membership is not required to attend.


Each One, Bring One


AAII members who preregister are entitled to bring a guest — at no charge to you or your friend — who has never attended an AAII seminar before. Your guest will not be asked for a contribution of any kind.


When you preregister, you don't need to know the name of your friend or even whether you'll invite one at all. But if you do, just have your guest show up and mention your name. It's that easy!


Refunds: Contact us at least 24 hours before the event begins, and you will receive a full refund.
Save This Event
Organizer
AAII local chapters — grassroots organizations led by volunteer members — allow AAII to extend its mission "person to person" to individual investors in their own communities by programming meetings that provide unbiased investment education in a social context.