Brian Evenson in conversation with Sarah Rose Etter
About this event
reading from
The Glassy, Burning Floor of Hell
published by Coffee House Press
A sentient, murderous prosthetic leg; shadowy creatures lurking behind a shimmering wall; brutal barrow men—of all the terrors that populate The Glassy, Burning Floor of Hell, perhaps the most alarming are the beings who decimated the habitable Earth: humans. In this new short story collection, Brian Evenson envisions a chilling future beyond the Anthropocene that forces excruciating decisions about survival and self-sacrifice in the face of toxic air and a natural world torn between revenge and regeneration. Combining psychological and ecological horror, each tale thrums with Evenson's award-winning literary craftsmanship, dark humor, and thrilling suspense.
Praise for The Glassy, Burning Floor of Hell
"Masterful and foreboding, each story in The Glassy, Burning Floor of Hell is a tightly wound mystery which unravels just enough to show us the dark depths of the human condition. From a curator intent on destroying all evidence of human life to a house intent on consuming its inhabitants, don't be surprised if you catch yourself holding your breath as you enter these fantastic worlds. Brian Evenson is one of our most brilliant minds, and he has outdone himself again." —Sarah Rose Etter
"Literary horror at its most existential, visceral, and wonderful. These strange stories build upon each other to create an uncanny shadow universe rich, vivid and shimmering with every kind of terror. Another brilliant collection." —Mona Awad
"In this rich offering, a true collection of worlds, Evenson gives us visions of the future that are avenues to the past; glimpses of the strange where we find what's deeply familiar; in the living, the dead; and in these fantastic stories, the clearest, starkest portrait of our depraved reality. Evenson at his greatest—visceral, relentless, alive." —Samantha Hunt
"Like with Borges or Kafka, every one of Brian Evenson's stories are a whole world distilled down to a few pages, and rendered in a pointillism that feels not just abstract, but cosmic, yet is gritty all the same, and leaves a distinct, bloody residue in your mind, in your heart. And then you can no longer look at the world the way you used to." —Stephen Graham Jones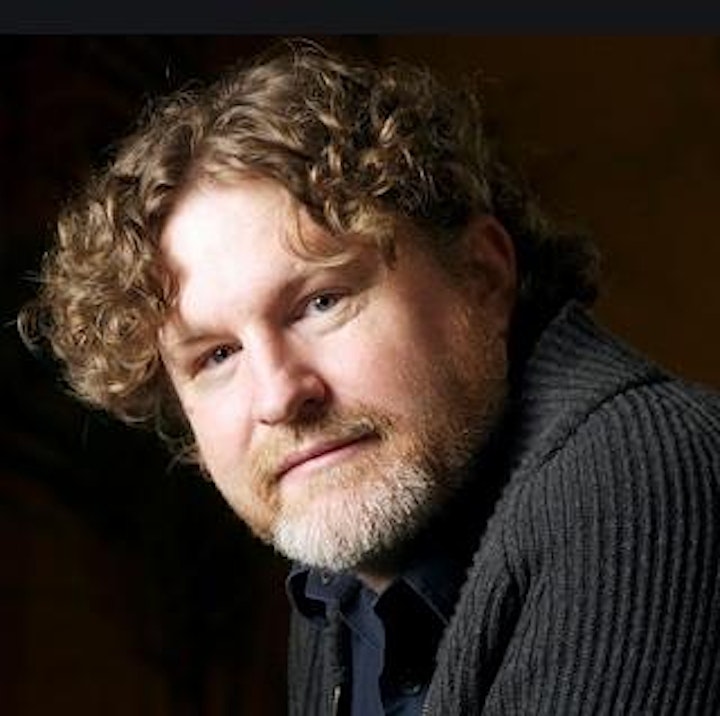 Brian Evenson is the author of over a dozen works of fiction. He has received three O. Henry Prizes for his fiction. His most recent book, Song for the Unraveling of the World, won a Shirley Jackson Award and was a finalist for both the Los Angeles Times Ray Bradbury Prize for Science Fiction, Fantasy, and Speculative Fiction and the Balcones Fiction Prize. He lives in Los Angeles and teaches at CalArts.
Sarah Rose Etter is the author of Tongue Party, and The Book of X, her first novel, which is the winner of the 2019 Shirley Jackson Award for novel. Her work has appeared or is forthcoming in Guernica, BOMB, Gulf Coast, The Cut, VICE, and more. She has been awarded residences at the Jack Kerouac House, the Disquiet International program in Portugal, and the Gullkistan Writing Residency in Iceland.
Sponsored by the City Lights Foundation
Organizer of Brian Evenson in conversation with Sarah Rose Etter