Location
Jackson's
125 South 5th Street
Monroe, OR 97456
Refund policy
Refunds up to 30 days before event
Eventbrite's fee is nonrefundable.
Doors: 6:00 pm - Trevor Sensor: 7:00 pm - Brian Dunne w/band: 8:40 pm
About this event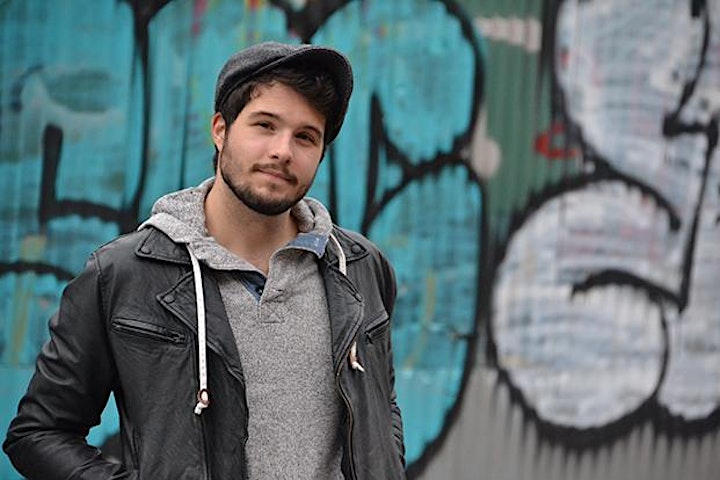 Brian Dunne
"The songs on this album don't come with a lot of resolution," says Brian Dunne. "As a writer, your instinct can be to try and wrap things up in neat little bows and promise everybody that everything's going to be alright, but that just didn't feel real to me."
Instead, Dunne's poignant new album, 'Selling Things,' faces down doubt and disappointment head on, learning to make peace with uncertainty and find catharsis in acceptance. Recorded in Los Angeles with producer/mixer/engineer Andrew Sarlo (Big Thief, Caroline Rose), the collection is a dark and dreamy meditation on the nature of fulfillment, one that balances the personal and political as it contemplates an impending apocalypse that feels more literal and less metaphorical with each passing day. Dunne writes with a cinematic eye for detail here, offering up fully fleshed out character studies and immersive vignettes that capture the kind of small, seemingly inconsequential moments that only later reveal their profound and lasting impacts. It's an approach that calls to mind everything from Jackson Browne and Tom Waits to Jonathan Richman and Chrissie Hynde, and the result is a blend of black humor and probing introspection that sounds at once vintage and modern, familiar and foreign, hopeful and fatalistic.
"When I was growing up, my dad had all these cassette tapes that we'd listen to in the car," says Dunne. "We never had air conditioning, though, so the tapes would start to melt and get this creepy, warbly sound, which I thought about a lot when I was recording this album. I wanted to make something that felt like those cassettes, something that was equal parts exciting and mysterious and a little bit scary, because that's what it feels like to be alive right now."
Raised in New York State, Dunne was drawn to music with a singular devotion from an early age. He picked up the guitar first, later adding piano and voice to his repertoire as he fell in love with kind of songwriters who paired muscular rock and roll with raw, literate self-examination.
"There was a video rental store in town with a music documentary section, and as a kid, every week I'd go and rent the same live Springsteen VHS," says Dunne. "My dad worked in a factory and my mom was a secretary, and I remember watching Bruce and thinking that music looked like a more fun way to make a living. I decided then and there that I was going to be a songwriter, and I never left room for anything else."
In 2007, Dunne headed to Boston for college, where he first met Sarlo, and shortly after graduation, he relocated to Brooklyn to pursue music full time.
"I thought things would take off quickly in New York, but instead I fell flat on my face," he laughs. "I had one of the hardest years of my life just trying to pay the rent, and I realized that if I was going to make any money, I had to hit the road."
And so Dunne began crisscrossing the country on tour, performing hundreds of shows a year and building up a dedicated fanbase the old fashioned way. He released a pair of acclaimed albums—2015's 'Songs From The Hive' and 2017's 'Bug Fixes and Performance Improvements'—that garnered frequent airplay on SiriusXM and helped land him dates with everyone from Cat Power and Dylan LeBlanc to Rosanne Cash and Lee Ann Womack alongside high profile spots on Cayamo and NPR's Mountain Stage.
Dunne kept in touch with Sarlo all the while, and in 2016, when he began writing the songs that would become 'Selling Things,' he shared a batch of early demos that prompted the breakout producer to invite him to LA to record. The songs were bolder and more direct than anything in Dunne's catalog, drawn from a trying year in which he found himself wrestling with mental health and an existential crisis.
"I wasn't sure what was going on with me," reflects Dunne. "I started to spiral due to what I later learned was obsessive compulsive disorder, but at the time, I was undiagnosed and medicating myself with booze and drugs. It got pretty gnarly, and for a while, I thought I was genuinely losing my mind."
Dunne saw his inner turmoil reflected in the world around him that year, as the divisiveness of a bitter election cycle gave way to a sustained period of political and social unrest. In some ways, it added insult to injury, but in others, it made him feel less alone as he came to terms with his diagnosis.
"I had to learn to accept that I wasn't in control of everything," says Dunne, "and I saw that become abundantly clear to a lot of other people in November of 2016. As disappointing as it was, there was an odd comfort in knowing that other people were going through similar reckonings. Everybody was coming to terms all at once with the possibility that our ideas about ourselves and our country might not be real."
It's a notion Dunne tackles brilliantly on "Nothing Matters Anymore," a wryly self-aware survey of life in post-truth America. "I used to worry bout the way I talked / I used to think about the way I thought / I used to talk about myself a lot / But nothing matters anymore," he sings. Far from apathy, though, the song is an ode to the liberation that comes from emancipating yourself from expectation, and Dunne's voice embodies that freedom with an inviting blend of weary grit and exuberant triumph.
'Selling Things' is peppered with personal revelations, but Dunne often wraps his insights in a sardonic humor that manages to never take itself too seriously. Fingerpicked opener "Harlem River Drive" spins a traffic stop into a gorgeous metaphor for the never-ending struggle to be present, while the atmospheric title track uses eBay to reflect on ways we deceive ourselves, and the heartrending "Chasing Down A Ghost" grapples with acceptance as Dunne admits, "All my life I don't know / Honey how to let it go / How to learn to stand with what I am / And what I cannot control."
As dark as the album can get, the collection ultimately works its way to a place of understanding, to a recognition that, at the end of the day, being alive beats the alternative. The chiming "Walk Me Home," for instance, overcomes fear and paranoia for a shot at human connection, while the bittersweet "Getting Wrecked On Election Day" celebrates silver linings, and the soaring "Like A Drug" declares its allegiance to honesty and vulnerability, even if it means getting hurt sometimes.
"There may not be a lot of resolution in these songs, but there was resolution in the act of writing them," Dunne concludes. "Anytime you're able to take something difficult and turn it into a positive for yourself or for other people, that feels like some kind of magic. That these songs exist at all is the happy ending."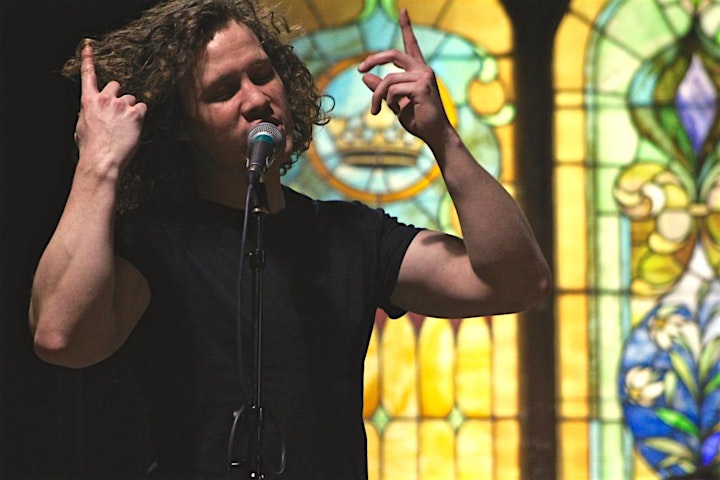 Trevor Sensor
"Well I'm dying in this land..."
Four years ago, Illinois singer-songwriter Trevor Sensor released his debut album, Andy Warhol's Dream. A genre-blending work of folk-inspired, punk- infused indie rock tunes, it explored the American idolization of celebrity and the desperation of small town youth yearning for something more. The album won critical praise with it being referred to as a "ragged, feverish concoction, fortified by choppy-bar-band tropes" (Mojo), a "promising first effort for an aggressively intelligent wunderkind climbing the shoulders of giants" (Paste), and "worthy of far more than 15 minutes of fame" (Q Magazine).
Now, he returns with his sophomore effort, On Account of Exile Vol. 1. The record is a collection of rural tales by an aged and imaginative drifter. Sensor continues his music explorations through infusing new elements of jazz, blues, and symphonic arrangements into his songwriting foundation, while still remaining a straightforward storyteller whose characters subsist on the unreported outskirts—where myth and mystery still thrive in conjunction with a world where heroism is dead. The songs fanatical, the lyricism morbidly direct, Sensor aims past the plastic glamour of 21st Century America in search of, as he says, "What's really happening out there".
During his time away from music, the Illinois born troubadour worked various blue-collar jobs while roaming parts of the Midwest and Front Range. Having set the pen aside for a time, Sensor wasn't sure if there was anything left for him to say. He'd separated from his label and management, and didn't know if another record would ever be made again. He contemplated whether life was pushing him in another direction.
"The wheels fell off," he says. "I didn't feel like writing songs anymore if I wasn't sure they would ever be brought to life properly on record. So I forced myself to stop writing. I busied myself through punishing my body instead—it'd grown soft from the few years of touring I did. So I took up weightlifting, looked for more physically demanding jobs, and spent the rest of my time lounging about reading. I was doing nothing with myself."
But the songs did eventually force their way out. After reconnecting with producer Brandon Darner, who offered to produce his next few records, Sensor broke down the internal dam he'd built and returned to his steady writing output. The result is a body of work that laments both internal and external feelings of exile from modern life—decorated with lonesome scenes of small town America. The singer's trademark raspy voice howls the plights of broken marriages, trailer park living, college debt, time passing slowly, and the under currents of cultural turmoil in a civilization that's lost its identity and soul.
"I've done my best to separate myself from Time," Sensor says reflecting on the newly finished works. "I no longer think about when the next thing will be made or what I should be doing with myself at any point in time. I still gotta wake up every morning and just get on with it, you know? I've always viewed the word 'career' as something dirty—a trap that keeps people from living more expansively outside these arbitrary identities or roles they've attached themselves to. I believe in just doing things—in action—and doing things well. Whatever happens after is just the way things go. Death being the Great Equalizer that it is, when it's all said and done it isn't about who you were but what you did."