Description
"A whole day of debates, talks and discussions about the future of the UK in Europe ranging from the economic implication of Brexit on trade to

the future of Europeans in the UK."

Why this event?

Today, because of all the noise created by the media and politicians, it can be difficult to ascertain what is likely to happen to Europeans, to the economy, to business and to trading with the European Union. This has become a vicious circle leading to even more uncertainty and confusion.


This event has been designed to filter out the noise and help you understand the real underlying position.

In the Main Hall, lawyers, tax and business advisers will be available to answer all your questions.

For the day's events in the Auditorium, we have assembled an extraordinary collection of experts, politicians, journalists and activists who will address the critical issues and help you work out what is best for you, your family and your business.




Speakers who have accepted our invitation include: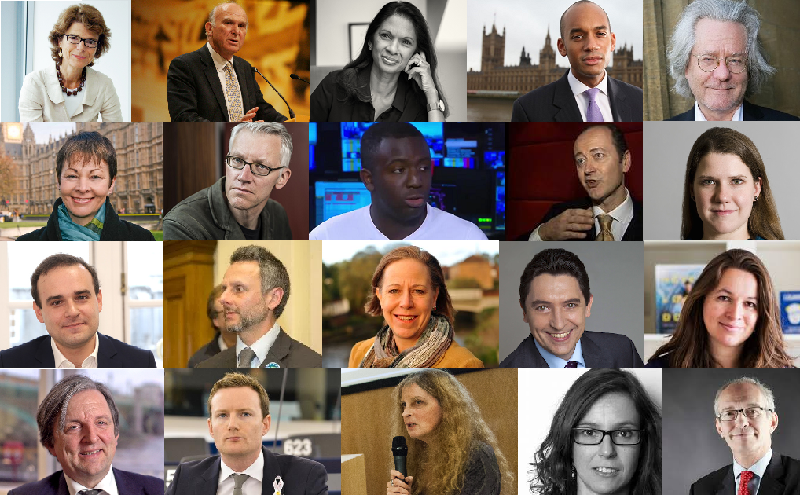 Vince Cable Leader of the Lib Dems, Caroline Lucas Leader of the Green Party, Chuka Umunna Chair of the APPG on EU Relations and Labour MP for Streatham, Gina Miller (activist), Professor AC Grayling, Vicky Pryce (Economist), Tom Holland (Historian and author), Femi Oluwole (OFOC activist), Alexandre Holroyd, député à l'Assemblée Nationale (La République en Marche), Olivier Cadic, Senator of the French living abroad, Seb Dance MEP for London, Eloise Todd Best for Britain CEO, Roger Casale CEO of New Europeans, Richard Corbett MEP, Stephen Gethins MEP, Nicolas Hatton (Co-Chair of The3Million), Tom Brake Lib Dem MP.
How is the event structured?
1) A Main Hall
Are you worried about whether you can stay in the UK or whether you will be able to recruit the staff your business needs?
How will Brexit impact your sales and profits?
Will your personal financial position be better or worse?
Come and talk to exhibitors who are all leaders and experts in their respective fields.
FREE ENTRY but registration in advance required.
See programme
2) Conference Auditorium
We are delighted that so many leading politicians, journalists, experts and activists have agreed to join us and share their thoughts.
The day will be structured as three sessions: Morning (9am - 1.30 pm), Afternoon (2pm - 5.30pm) and Evening (6pm - 9pm)

Come and join the debate, ask your questions and share your views.

ENTRY to each session from only £12.50. SPECIAL OFFER only £35 for all 3 sessions.
FREE ENTRY for Students, OAPs and Job Seekers but advance registration required. (Limited number of tickets available).
3) Small workshops
Specialist topics will be discussed in smaller groups in side rooms.
Access to these topics can be booked in advance.

More information available nearer the time.
Sponsors