About this Event
Brews in the Grove is a unique beer festival hosted by the brewers of Grand Rapids (aka BEER CITY) themselves!
Each brewery will be bringing unique one off beers or debuting a new beer at this festival, so this will be be your chance to try a bunch of unique creations from your favorite GR breweries, all in one place!
The festival will also feature Pro-Am beers, which are collaborations between local award winning homebrewers and professional breweries. This is a competition between breweries, and the winner will be announced at the festival!
The festival will take place at Riverside Park, in ballpark 4, from 1pm to 5pm. Each ticket includes 15 tasting tokens good for 3oz/each. Additional 10 token sample packs are available as add ons in Eventbrite for $10. We will also be selling additional tasting tokens at the festival. All samples at this festival will cost 1 ticket!
Lawn chairs & small pop up tents encouraged! We will also have lots of fun yard games available on site, as well as local food trucks!
Attending breweries:
Speciation Artisan Ales
TwoGuys Brewing
Brewery Vivant
Harmony Brewing Company
The Mitten Brewing Co
Gravel Bottom Craft Brewery
Creston Brewery
Railtown Brewing
Grand Rapids Brewing Company
Rockford Brewing Company
Founders Brewing Co.
the BOB
DeHop's Brewing Co.
5 Lakes Brewing Company
Bier Distillery
New Union Brewery
Hudsonville Pike 51 Brewery
Cedar Springs Brewing Company
New Holland Brewery
City Built Brewing Company
Perrin Brewing Company
Thornapple Brewing Company
Alebird Taphouse and Brewery
Arvon Brewing Co.
Atwater Brewery
White Flame
Broad Leaf Local Beer
ELK Brewing
Big Boiler Brewing
Kitzingen Brewery
We as the brewers of GR cannot wait to pour our unique beers at the festival!
Cheers!
-The Grand Rapids Brewers Guild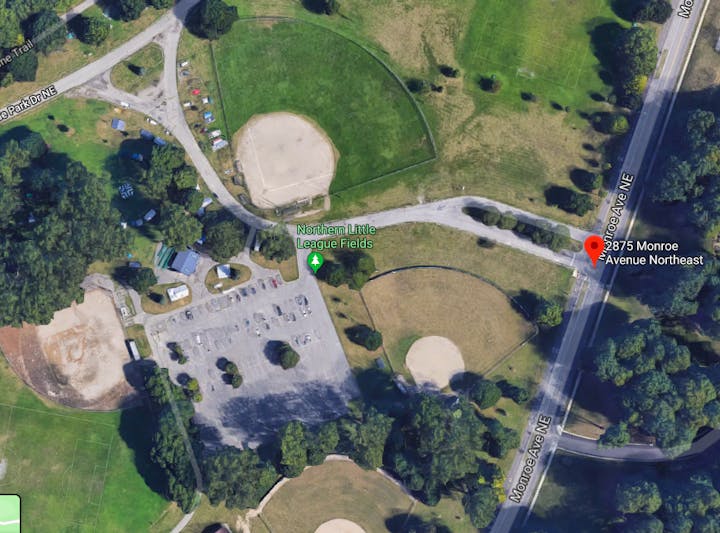 Brews in the Grove Parking Plan
Bike/Bus: Monroe Ave has a protected bike lane, so we highly encourage biking to the event! There are plenty of spots to park your bike.
Rideshare: We will provide a Lyft discount code on our facebook page as well as on a banner at the event to encourage people to rideshare. There will also be designated pickup and drop off points at the festival.
Parking: There is a parking lot on site with 192 spots, as well as many street spots along Monroe. Parking is free. Please bring a designated driver! DD tickets are available for $5 on the event page. Limited handicap parking spots are available as well, and the festival is on ground level and is completely handicap accessible.