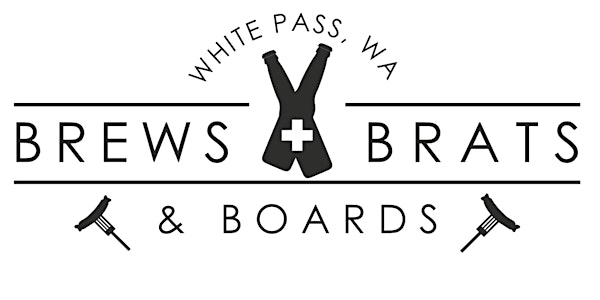 Brews, Brats, and Boards
Brews, Brats, & Boards Fundraiser for the White Pass Volunteer Ski Patrol
When and where
Location
White Pass Ski Resort 48935 U.S. 12 Naches, WA 98937
About this event
What: Brews, Brats, & Boards
Why: Fundraiser for the White Pass Volunteer Ski Patrol
When: December 3rd 2022,  5-8 PM
Where: White Pass Lodge
Your donation of $25 gets you in the door and an etched glass. Food and beverage will be available for purchase from many local vendors. All ages are welcome. 
Beer and sausage, what a lovely combination!
Did you know the Ski Patrol needs your donation?
For bumps, scrapes, breaks, and bruises, 
We pay for the bandages with lollapaloozas.
Like this one! On the third of December. 
Circle it now, it's a date to remember.
We are all volunteers, and this stuff is expensive. 
We take care of your injuries, no matter how extensive.
So party with us, we've got local craft brews! 
Lots of people will be there, even the lift crews.
After hitting the slopes all day, after last chair, 
Join us from 5-8 PM for a lodge-wide affair.
Participation is twenty five dollars, and we'll give you a glass. 
Food and beer is extra; the vendors are first-class.
The silent auction has wondrous prizes,
our excitement grows as each bid rises;
Dinner at McMinnamens, fishing pole with reel,
Lift tickets, golf tours, & kayak trips, what a deal!
Thanks for reading, we appreciate your tenacity. 
Hope to see you soon! We're filling the lodge to capacity.
We are happy to answer any questions you might have. Please send an email to skipatrolbiz@gmail.com and we will help you right away.