Event Information
Location
Miller Park Zoo
1020 South Morris Avenue
Bloomington, IL 61701
Enjoy beer tastings from local and regional breweries, hearty snacks from local restaurants, wildlife encounters and more!
About this event
Raise a toast to a tiger or enjoy a lager with a langur! Enjoy a selection of beer, wine and food at this annual event benefiting Miller Park Zoo. Proceeds from the event will help bring some exciting new animals to the Zoo, including Giant Anteaters and Bush Dogs.
With food samplings from:
BloNo Pizza Co.
Brass Pig Smoke & Ale House
Hacienda Leon, Inc.
Doubletree by Hilton
D.P. Dough
Outback Steakhouse
Portillos, Inc
Epiphany Farms
Zoo Dogs
Tickets
Admission ticket includes entry into the Zoo, beginning at 5PM, 4 drink samples and 2 food samples. Additional sampling tickets will be available for purchase at the event. Capacity will be limited to 500 guests each night.
Early-bird ticket pricing available May 1-31. $45 general admission tickets will be available June 1 until the event begins.
All ticket holders must be 21+ with valid ID (ID will be checked at the door). Tickets must be purchased online.
Participating Breweries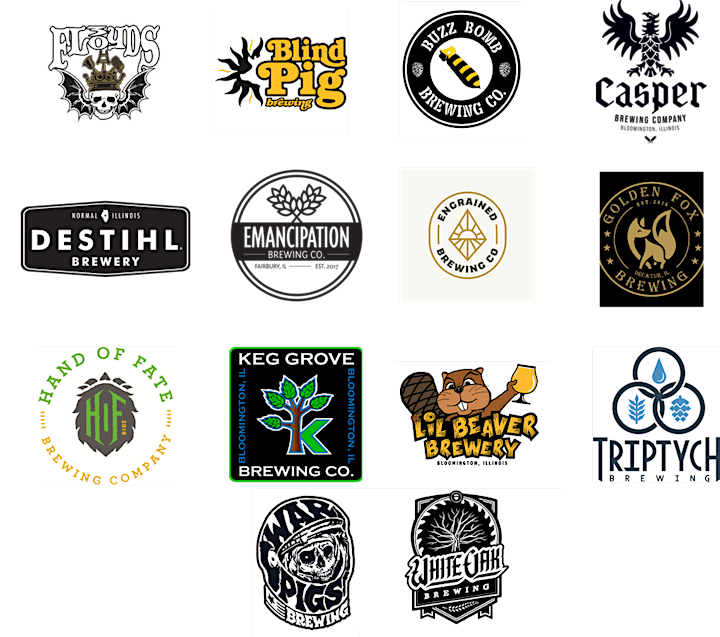 Frequently Asked Questions
Do I need a zoo membership to purchase tickets? No. Zoo Membership is not required and there is not a member discount for this event.
What are the age restrictions for this event? Brews at the Zoo is an ages 21+ event only. Children, including infants, are not permitted.
My plans changed and I can no longer attend. What is the refund and exchange policy? Tickets for this event are non-transferable and non-refundable.
Will more tickets become available at a later date? Tickets are limited to 500 per night and are first come, first served. We suggest buying your tickets early, as we cannot guarantee tickets will be available at a later date.
Can I purchase tickets at the door? No. All tickets must be purchased online, in advance and will not be available at the gate.
Where do I park for the event? Please park in the main zoo lot for the event.
Do I need to print my ticket? All guests must show their ticket for entry. For the most efficient experience, please have your PDF ticket ready on your smartphone or in the Eventbrite app.
Will I see animals? Hopefully! Most outdoor and indoor habitats will be open for viewing and there will be wildlife presentations throughout the night. However, all animals have the choice to be in view of guests or behind the scenes.
Are masks required? Miller Park Zoo follows CDC, city, and state public health guidelines. Masks are not required, but are highly encouraged in all buildings.
What if it rains? Brews at the Zoo takes place rain or shine. Please dress accordingly. Tickets are non-transferable and non-refundable.
Are cameras allowed? Yes! Photos of the event are encouraged use #MillerParkBrews2022
Event Sponsors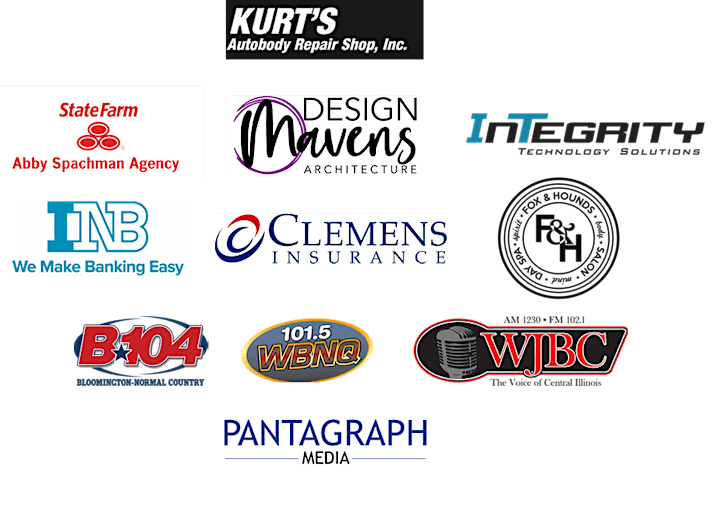 Additional Information
Interested in sponsoring or volunteering at Brews at the Zoo 2022?
Contact: Brews@mpzoologicalsociety.org
Have accessibility needs, need help buying a ticket, or have other questions?
Contact: Info@mpzoologicalsociety.org
Reservation and Ticket Policies
Capacity
Miller Park Zoological Society reserves the right to increase or reduce the number of reservations available on any given date/time based on visitor data, operational capacity, and/or City and State guidelines.
Refunds
Tickets to this event are non-refundable.
Weather/Emergencies
Brews at the Zoo is a rain or shine event. In the case of severe weather or unexpected emergencies, we will do all we can to notify guests in advance of specific cancellations .
Photography and Filming Notice
During any visit to Miller Park Zoo, you may be recorded or photographed by or on behalf of Miller Park Zoo. Your purchase/entry to this program serves as permission for use of your image by Miller Park Zoo or the Miller Park Zoological Society.
Miller Park Zoo regularly uses this media to review our practices as well as safeguard our participants should any unwanted behavior arise. At times recordings/photographs are requested by the media for promotional consideration as well. Miller Park Zoo and the Miller Park Zoological Society may also share the recorded video or photographs after the program, for future promotional efforts.
Location
Miller Park Zoo
1020 South Morris Avenue
Bloomington, IL 61701
Refund policy