Description
ABOUT US:
Brewhouse Comedy Jam is a gateway to the best of the Bay Area Underground Comedy scene. Enjoy food, craft beer and laughter at the hip Barebottle Brewery, Whether you're single, or a couple, performer, or audience member - Brewhouse Comedy Jam will have you laughing out of your seat.
The Showcase starts at 6:30 pm and ends at around 8:30. After the show feel free to hang out at our FRISCO FAMOUS open-mic until as late as 9:30 pm.
MUSIC: Hip-Hop/Electro Funk
HOSTS:
Brewhouse Comedy Jam in hosted by Comedian Kip Fuller.
Comedian Kip Fuller rotates a regular team of Comedian Hosts each week
1. Kip Fuller
2. Rose Hienz
3. Trish Pandya
4. Annick Adelle
COMEIDAINS:
Each week our hosts perform, and rotate some of the funniest comedians in the Bay Area.
SCROLL DOWN FOR FREQUENTLY ASKED QUESTIONS (BELOW PICS)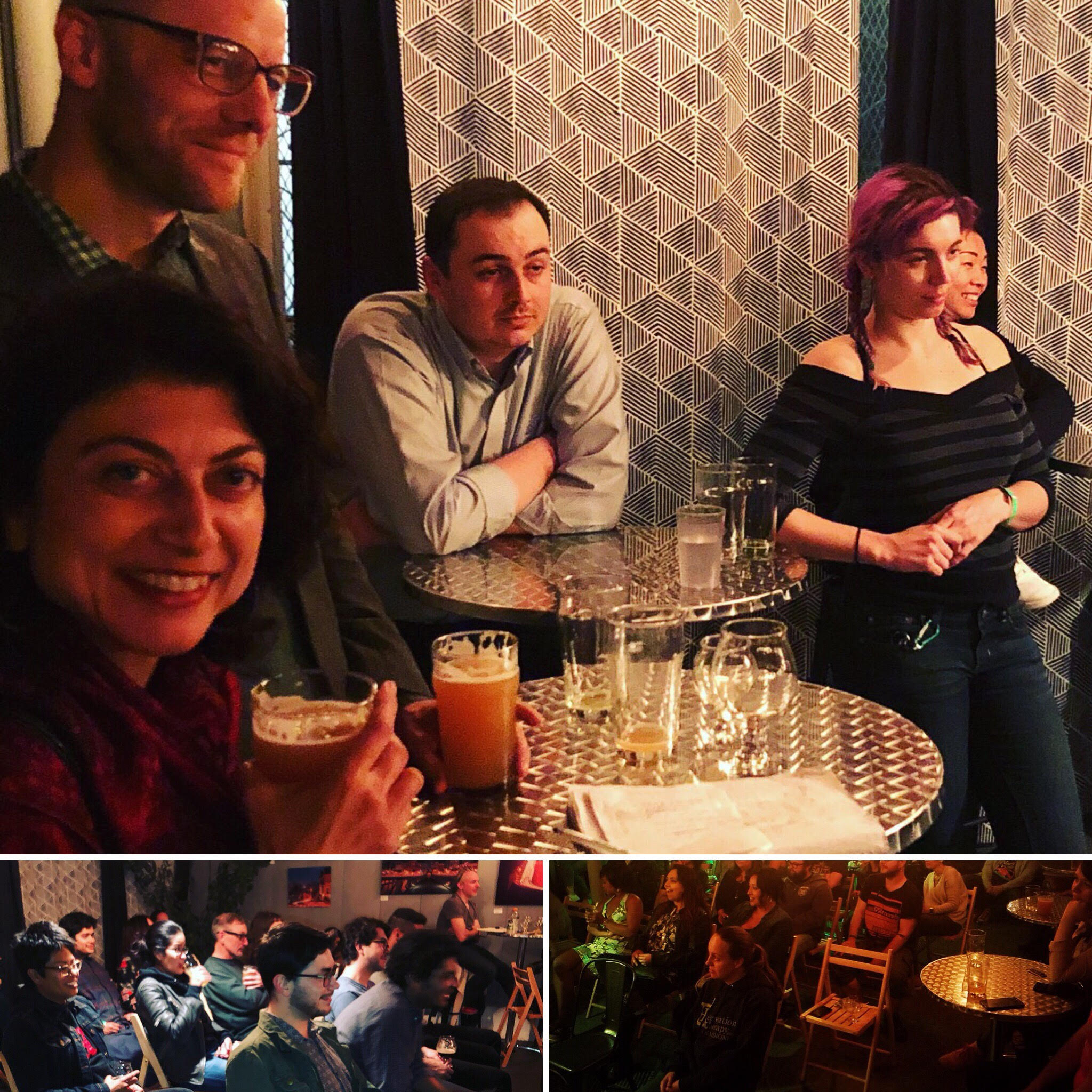 FREQUENTLY ASKED QUESTIONS
WHAT IS UNDERGROUND COMEDY?
Be prepared to hear the unexpected! Comedy Couch SF Presents invites comedians to "bring their whole selves" into their comedy experience thereby creating the most diverse comedy scene in SF. Our audiences expect to hear comedians speak franky about their experiences, which is a level of honesty they can't find at HBO. Any thing goes at a Comedy Couch Open Mic. The showcases are more tame, register now and get your tickets in advance.
IS THERE AN AGE REQUIREMENT?
The show is for mature audience members of 18+ only.
IS THERE A DRINK MINIMUM?
No drink minimum
IS THERE PARKING AVAILABLE
There are many parking spaces nearby, check Parkopedia for details
For more information, please visit our website.
FURTHER QUESTIONS:
Still have questions, comments, concerns, or suggestions?
Feel free to email or call us at (415) 370-6566 anytime. We'd love to hear from you!
Brewhouse Comedy Jam is produced by Comedians Kip Fuller and Rose Hienz