Description
It's a battle of the brewers: we're pitting Drake's Brewmaster John Gillooly against Bike Dog's Brewer/Owner Pete Atwood for a beer and food pairing extravaganza! YOU will determine which brewer wins ultimate bragging rights by best pairing their beverages to Chef Bryan Widener and Matty Love's five-course prix fixe menu in this epic beer dinner battle royale. Be the first to taste our debut of Talk About the Passion, a collaboration kettle sour brewed with passion fruit and dry-hopped with New Zealand hops.
The event will begin with a casual cocktail half-hour schmooze fest at 6pm, where you will sample beer-infused cocktails crafted by resident Drake's: The Barn bartenders Joshua de la Cerda and Nigel Miner, while scoping out your spot and snacking on starters. Seating and dinner service will start at 6:30pm sharp.
As you eat your way through a ridiculous array of dishes, the brewers will present their beer pairings and explain why they chose what they chose, allowing you to ask questions, engage in friendly discourse and ultimately cast your vote. Who will take home the title? That's entirely up to you!
MENU
*Brewery beer pairings coming soon.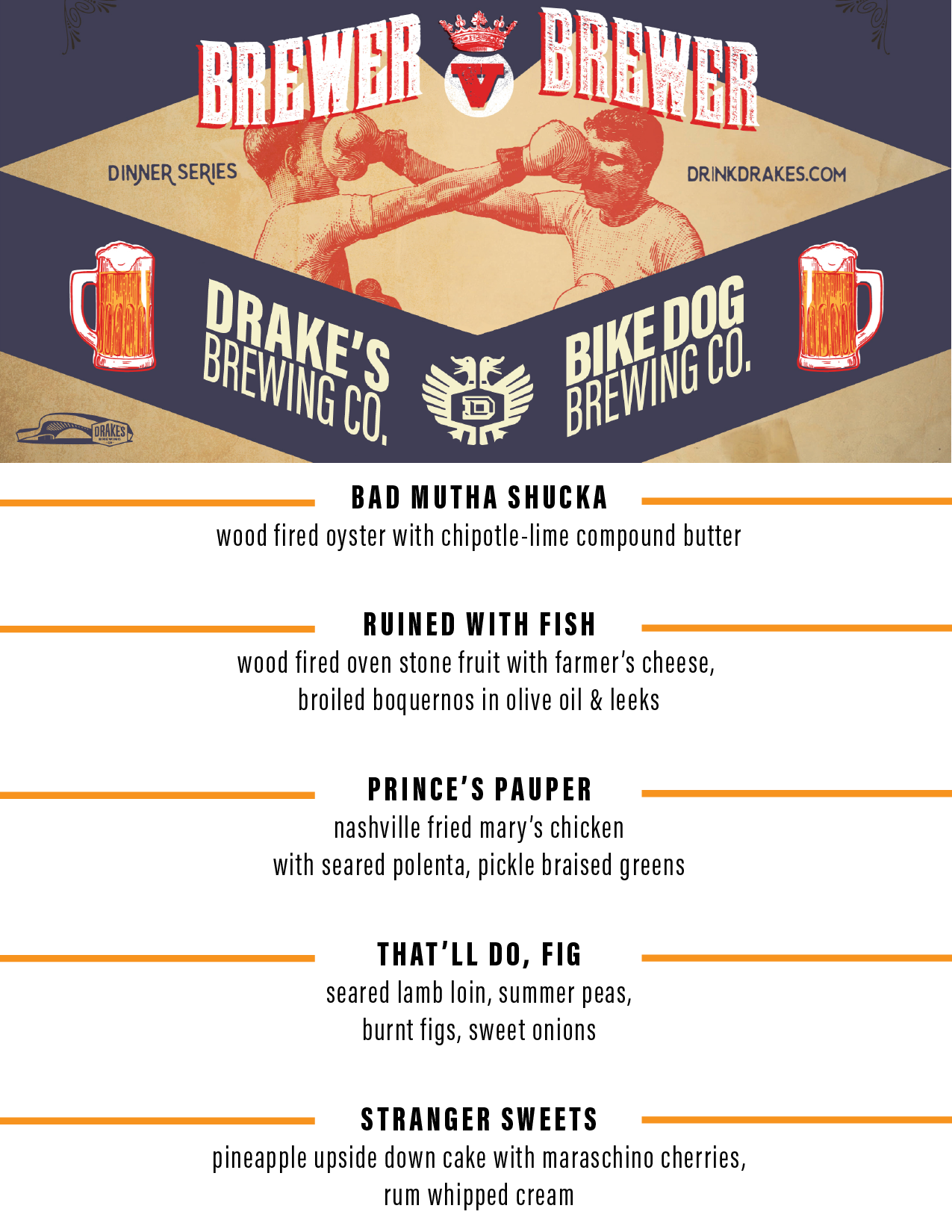 TICKET DETAILS:
All tickets include 5-course meal, 9 beer pairings, beer cocktails during the mingling hour, a private dining experience and open discussion session with these industry leaders. Service fees, tax and gratuity are included. No menu substitutions, must be 21+ to attend. Limited seating available!