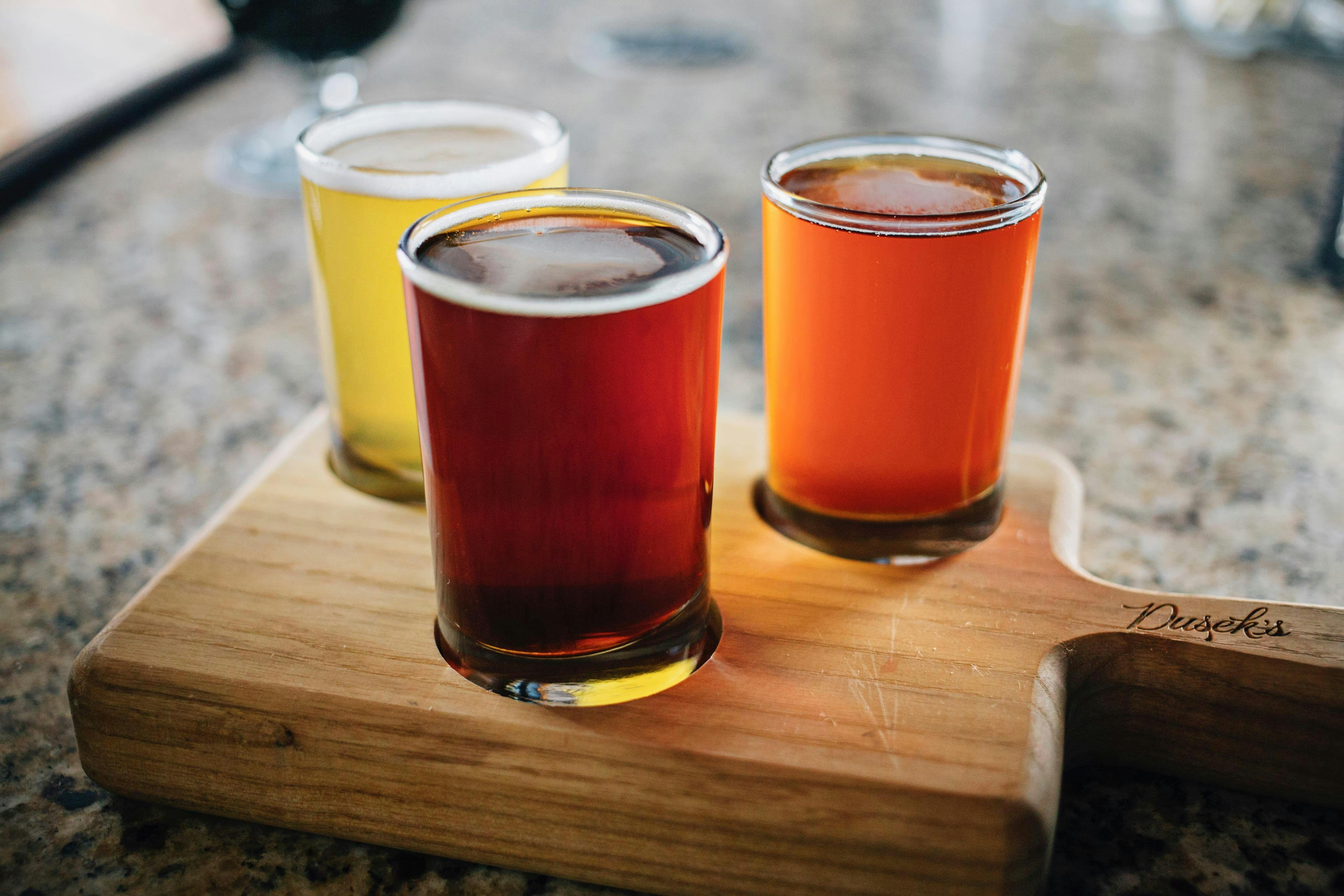 About this Event
For four weeks starting in mid-January, Dusek's is taking beer lessons to a new level, bringing in friends from Middle Brow Beer Co., Whiner Beer Company, Off Color Brewing and Half Acre Beer Company to share a thing or two about their craft. A $79 ticket, which includes beer tastings, is good for all four classes on topics like unusual yeasts, mixed fermentation, hopping, and much more. This series is the perfect way to cure those post-holiday blues for you or the beer lover in your life.
January 17: Middle Brow Beer Co., a local brewery focused on good beer and community development, will discuss their strange and amazing experimentations with adjuncts and unusual yeasts.
January 24: Whiner Beer Company, a South Side operation and taproom focused on barrel-aged beers and sustainability, will present on their mixed fermentation and barrel aging practices as well as The Plant, a unique "circular economy" collaboration business model they're a part of. 
January 31- Off Color Brewing, now with a tasting room called Mousetrap on North Kingsbury Street, will detail the back story on their singular Field Museum collaboration series. 
February 7 - Half Acre Beer Company, specializing in classic American micro styles, weighted barrel offerings, and beers that traverse the landscape of mixed fermentation, will provide an inside look at their unique approach to hopping. 
All sessions begin at 7pm in Tack Room and will include copious tastings and intimate conversations with the brains behind these brews.