About this Event
Join The Wren's Nest at our annual spring fundraiser: Brer Rabbit Blues & BBQ! On Sunday, March 29th from 1 PM - 5 PM, enjoy an afternoon of music, food, and entertainment in our beautiful backyard!
The afternoon will include:
- Barbecue and vegetarian meal options (plus dessert!)
- Boiled Peanut Buffet from The Nut Shack
- Alcoholic (including beer and wine) and non-alcoholic beverages (including soft drinks, lemonade, and water)
- Musical performances from Jazz Matters musicians and the Tom Hill Band
- A dance performance from the Silver Classix Crew (Hip Hop into Spring!)
- Storytelling with The Wren's Nest Rambler Storyteller
Tickets include: admission to the event, 1 barbecue meal (or vegetarian option), and 1 drink ticket (alcoholic or non-alcoholic)
Additional food and drinks will be available for purchase on-site.
All proceeds go to the preservation of The Wren's Nest and support of its education and writing programs.
All sales are final; tickets can not be refunded once purchased.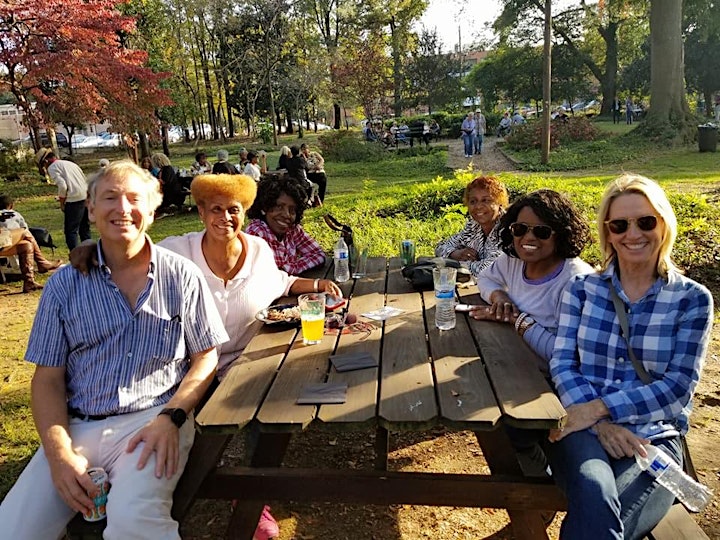 Interested in becoming a donor or event sponsor? Find out more at www.wrensnest.org/events
Thank you for your support! We'll see you there!